Last updated on December 5th, 2018
Heartland Cuisines
Being the capital city of multi-cultural Malaysia, KL offers food and dishes of Malay, Indian, Chinese and Peranakan varieties. The wave of globalization has also swept in a large number of good Western dining spots in Kuala Lumpur. We have eaten Malaysian cuisine all our life and will recommend only the best to you, the adventurous visitor. Be forewarned though, Malaysian food can be very spicy. We can only suggest to the chilly-phobic diner to always have some cold water (and some mints if possible) by your side when you try something new. Here are the best of the best cheap foods in Tanahairku (Malay for 'my heartland').
Nasi Lemak – Fatty rice
Roadside stalls littered throughout the country offer the best nasi lemak. This authentic Malay creation comprises fragrant coconut rice with a dash of crispy nuts, a generous dollop of sambal ikan bilis (spicy anchovies), a fried egg and, depending on what the catch of the day is, either a fried chicken wing or a fried little Kampong (village) fish. The dish also includes slices of cool cucumbers. Bring your own napkins for added hygiene and choose the stalls that are safely away from dusty roads and clogged drains. Having said that, those closest to these roads and drains often serve the best nasi. So if you do not want to miss out on the true Malaysian brunch, bring a strong stomach.
Price – not more than RM 6 if you are eating from a road stall.
Asam Laksa – Rice noodle soup
Another 'must-eat' in Kuala Lumpur is the asam laksa (no English translation available). Asam denotes something that is sweet, spicy and sour at the same time, thus sending your taste buds to heaven first and then hell later when the chilies strike. Laksa simply means that the dish is noodle-based with a soup background, often spicy. The noodles in asam laksa are slender white cylindrical noodles and the soup is basically a deep red broth filled with sardines, pineapples for the added itchy twang, and onions for the anti-social breath. Another must try is the curry laksa, brother of the asam laksa. The curry laksa is self explanatory. Very spicy and the soup is creamy due to the coconut milk (hence loose-poo caution applies for the weaker ones). Filled with taupok (dried bean curd) which functions as a sponge in the dish. Being porous, the taupok soaks up the hot soup and like chocolate candy, does its magic when you chew on it. Both asam and curry laksa are available at most coffee shops in KL.
Price – not more than RM 5 per bowl.
Hokkien Mee – Fried noodles
Yet another specialty is the Hokkien Mee (Hokkien describes a Chinese province, and Mee simply denotes noodle). This is definitely not for the health freak. Fat yellow noodles are fried in a huge wok over a volcanic fire. The chef will add loads of garlic, black thick Soya sauce, pork (preferably the fatty kind), prawns and squid (only if he knows you) and best of all chee yau tza (fried pork fat) for heightened flavor. A variation of Hokkien Mee is the fried kuay teow (flattened white noodles). Still a very greasy and delicious dish but minus the chee yau tza, so it is indeed a little healthier. Very yummy and you can ask for extra chilies and see hum (cockles).
Price – not more than RM 8 per portion.
Roti Canai – Thin flat bread served with trimmings
An amazing Malaysian Indian creation (Roti means bread, no English equivalent of Canai). The chef, often a huge Indian chap wearing nothing but a singlet and sarong (cloth casually draped around the waist, careful because unsightly body parts may be revealed in the event of strong wind). With exacting skill and strength, the Roti chef takes a lump of oiled dough, rubs and kneads it with his knuckles until the dough is flat and round. He then tosses the dough on a heated pan until crispy and fragrant. The Roti Canai is served with a curry dip, dhal (bean curry, careful the post-roti flatulence) or fish, chicken, mutton curry gravy. Very yummy! You can have egg with your roti if you want.
Price – not more than RM 1.50 per roti.
Luk-Luk – Spokes and sticks
This is good for a comfort snack. Often served by converted vans plying busy roads. Basically, you pick a variety of items (fishballs, squidballs, meat, vegetables) that have spokes through them (like a skewer) and you dip the spoke into a communal cauldron filled with fragrant soup. The boiling soup cooks the food on the spoke and after being submerged for a few seconds (longer, if medium rare does not suit you), the spoke is removed and dipped into yet another communal bowl of chilly for added taste. Very delicious. Great concept. Have ten spokes if you have time, or one if you're in a rush. No real hygiene worry because the soup is really hot and would kill most germs.
Price – varies with number of spokes and item on the spokes. Fishballs are cheaper that fresh squid. Often not more than RM 1.5 per spoke so eat your heart out!
Satay – Malay skewers
Speaking of spokes, you cannot miss the satay (Malay skewer). A spoke is pierced through several types of meat, chicken, beef, lamb but no pork because this is a Malay delicacy. Duck satay is a little rare but have a go if you find a stall that serves it. The satay are barbequed over a charcoal grill. You normally dip it into a spicy peanut sauce. Don't throw the used spokes because you're supposed to use it as a fork to pick up onions, cucumbers and ketupat (Malay compressed rice cubes – delicious with the sauce). Although traditionally a Malay dish, the Chinese have invaded the satay market. In Malaysia, satay from Malay or Chinese stalls are often equally good.
Price – not more than RM 1.5 per spoke. Some of us among Gnarfgnarf KL City Slickers have eaten up to 65 satay skewers in one go but stick to ten first. Satay is a great dish to share among groups of friends or family.
Banana Leaf Curry
Go to any Indian Banana leaf restaurant all over KL. A waiter will usually sit you down and place a banana leaf on your table. He will then ask you what sort of meats and vegetables you require. He returns with a rice bowl and plops two or three servings of steaming rice onto your leaf-cum-plate, adds garnish like chutney, onions and sambal (chili). He leaves. He returns a second time with the meats you've ordered. No forks, spoons or knives please. A true Banana experience is never complete if you don't eat with your fingers.
Price – not more than RM 10 (expect to pay more for air-conditioned surroundings).
Tandoori Chicken – Chicken grilled in a clay oven
This is a relatively healthy Indian option (for those who are concerned about their fat intake). Succulent pieces of chicken thigh are charcoal-grilled in a specialised oven after being professionally marinated in spices, yogurt and a whole host of secret ingredients for many hours. Make sure you eat only tandoori that is cooked by a guru. Those who have not mastered the tandoori art tend to overgrill the chicken, leaving it dry and hard. You don't want to waste your time and teeth on those.
Price – depending on how much you devour (on average around RM 10).
Yong Tau Foo – Stuffed bean curd
This is a very unique healthy Chinese dish. Ladyfingers, chilies, bean curd cubes, bittergourd and brinjals (aubergines) are stuffed with minced pork and cooked in a soup. Served with a sweet sauce or chili dip. Very tasty. Better to go to a yong tau foo stall with a Hakka chef (Hakka denotes a group of Chinese whose ancestors in mainland China were nomadic) as this dish is their forte.
Price – not more than RM 8 per person. More if you order loads.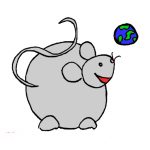 If you find our blog useful, please consider making a hotel or flight booking with our affiliate links. Happy travels!