Last updated on December 5th, 2018
Kuala Lumpur is a place where you don't need to break the bank for an all night casual party. Beer starts at around RM 10, and even less for local watering holes, while the trendy lounges will charge RM 30 or more. Same taste really, and after the wee hours, same crowd no matter where. Maybe it's the weather, or maybe it's the laid back and relaxed KL atmosphere that makes going out smooth and easy. A morning top up with a hearty bowl of spicy laksa is ideal for lingering headaches… There are three main areas to hang out, drink a bit, eat a lot, watch the night fauna and flora. We like to alternate, depending on the moods, who's around and what's happening in our great city of KL…
Golden Triangle
KL's main shopping district is also the city's main nightlife hotspot. The Golden Triangle covers a wide area that includes Bukit Bintang, Jalan Sultan Ismail, Jalan P. Ramlee, all the way to the KLCC Twin Towers. Dance, sing, eat and chit chat with the locals.
Between cheap and tawny pick up joints and high end classy five stars, there are romantic corners and relaxed coffee shops to be found. Mainstream and casually safe Zouk is an easy Gnarfgnarf pick for playing it cool and trendy without trying too hard in six different dance rooms. Go here for professionally designed interiors, the latest music hits and bartenders with above average personal hygiene.
Flying yuppies and overworked consultants need to check out the roof top Luna and Sky Barwhich rival for the best looking staff and resident DJs. Amateurs of the real deal will appreciate live music at the oft under-rated Hard Rock Cafe which occasionally hosts heavy weight artists.
For a taste of fusion east west R&B jazz and some expensive wines, up and coming Hakka Republic might do. "Listen to your heart, let music fly" at Wings Musicafe, a venue for local artists.
Bangsar
This is where the expats hang out in Kuala Lumpur, but it is still a totally okay place to hang out for us locals. Located at the border of KL (Jalan Telawi), Bangsar is readily accessible by cab. The area comprises a few streets that are filled with cafes, pubs and restaurants of every kind.
Full of good-looking and trendy people (or at least they think so). The outer limits of Bangsar are residential in nature and tend to be occupied by the upper middle class KL-ites. Hence, the groovy cars parked all over Bangsar. No coffee-shop or stall food here so stick more wads of Ringgit Malaysia into your wallet.
Check out Café Alexis. This outfit serves great local and foreign delights. The laksa and nasi ulam (traditional Malay rice dish with a variety of curries and spices) are fabulous. Very cool interior and the food-weary may filter upstairs to the Alexis bar for some soft fusion music and relaxed chic. The bar offer a great bird's eye view of the people on the streets below. Study the way they cat walk and do the same after a few drinks. Good look-out point.
For drinks, see if you like The Talk, Modestos and a whole host of other pubs. Or you could pub-hop in Bangsar. Guaranteed a good time.
The younger and less-affluent KL-ites like to eat at the open air food street in Bangsar. If you've blown your budget, you could eat here first (good Indian and Malay dishes) and move towards the pubs and clubs later so you don't miss out completely on the Bangsar experience.
Jalan Doraisamy
Successfully marketed as Asian Heritage Row, this street lined up with historic shophouses was scheduled for demolition. Instead, a dozen bars and restaurants have conveniently cropped up, making it ideal for a bit of night hopping.
With Chow Kit and Little India close by, there are plenty of mamakstalls and food hawkers for some cheap and delicious eats.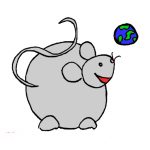 If you find our blog useful, please consider making a hotel or flight booking with our affiliate links. Happy travels!