Last updated on December 5th, 2018
Nature in Malaysia
Malaysia is located in one of the world's most biodiverse regions. Despite losing 40% of its original forest cover to urban development and agriculture, in particular palm oil and rubber plantations, Malaysia still has close to 20 million hectares of forested land. By the latest official accounts, The country has about 15,000 vascular plants, 229 species of mammals, 742 species of birds, 500 species of marine fishes etc. Kinabalu, Mulu and Taman Negara National Parks and World Heritage Sites attract visitors from the world over. Beyond Kuala Lumpur's pleasant Bukit Nanas (Pineapple Hill), KLCC Park and other small urban gardens, short drives outside of the city will bring the keen environmentalist to nature hotspots high in biodiversity and relaxation values.
Mangroves And Parks around Kuala Lumpur
Mangroves originated here in Southeast Asia at the fringe between sea and land. The animals and plants of mangroves have biological mechanisms for coping with salt, low oxygen, high temperatures and tidal flooding. These species are usually highly specialised and do not occur elsewhere but in mangroves.
Kuala Selangor Nature Park
About 70 km Northwest of Kuala Lumpur (Routes 5 and 54) or Bus 141 from Puduraya Bus Station
Opening Hours: 9.00 am to 6.00 pm
Admissions: RM 4 for adults, RM 1 for children (7-16 years)
There are a handful of mangroves around the world that have been successfully opened to ecotourists and other nature lovers, and only a handful within easy reach of a capital city. Kuala Selangor is located at the mouth of the river Selangor about 70 kilometres from Kuala Lumpur. Pathways, trails and boardwalks easily wind around mangrove forests, mudflats and pools. Visitors can conveniently hide and peek at bee-eaters, kingfishers, herons, milky storks and the elusive Silvered Leaf Monkey (Presbytis cristata). Without ever touching mud, children will marvel at mudskippers, monitor lizards and crabs. The famous synchronously flashing fireflies, kelip-kelip, which guide fishers at night can be observed from small boats for hire. Not bad for an area that almost became a golf course in 1987.
Templer's Park
About 25 km north of Kuala Lumpur on Route 1 (GPS 3.30,101.62)
Opening Hours: Depends…
Admissions: Free for now…
Head out north of Kuala Lumpur, far enough from suburbia. On Route 1, drive past the Country Club, whose membership we can't afford. The faded sign directing to Templer's Park from Route 1 will likely be hidden by leaves. Less than 25 kilometres from Kuala Lumpur, the 1,214 hectare forest reserve is great for family picnics and some child friendly paved trails. The main attraction is the natural freshwater swimming pool for a safe and refreshing dip in the river. Waterfall with real water straight from the mountains requires a little further trekking into the forest, and with some luck amateur naturalists may spot some wildlife. Avoid the park on weekends and holidays as uncontrolled crowds of wandering homo sapiens (Kuala Lumpurus maximus) usually frighten off the local fauna.
Sungai Tekala
About 50 km south of Kuala Lumpur on KL-Seramban Highway; Exit at Kajang Toll; Head for Seminyih, then drive on Road B19…
Opening Hours: Depends…
Admissions: RM 1 for adults, RM 0.5 for children below 12
Sungei Tekala is a forest park with streams, waterfalls and KL-ites roughing it up in the wilderness of the weekends. Rest huts with picnic tables, changing rooms and toilets are conveniently located around the waterfalls. The further you trek up river and away from the picnic areas, the fewer people you will meet, and on weekends you may even get a glimpse of the local fauna. There are plenty of opportunities for wild jungle pictures and low shutter speed shots of the flowing waters. In the same area, Sungei Chongkak accessible by a narrow (and usually crowded road) has chalets where the whole family can stay, while Gabai also features waterfalls and icy cold swimming holes.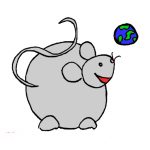 If you find our blog useful, please consider making a hotel or flight booking with our affiliate links. Happy travels!