Last updated on November 30th, 2018
If, unlike your progeny, you still haven't figured out that "life on earth depends on plants", then you should head out to Jacob Ballas Children's Garden. The Children's Garden is a special section of the Singapore Botanic Gardens, a World Heritage Site, and a place we like because of its mighty old trees and generally fresher air. For general information on admissions and how to get to there, head first to our post on the Singapore Botanic Gardens.
Jungle adventures and learning playground
Being Singapore where education is highly valued, the locals never waste any opportunity for a good learning experience for children. We've taken our nieces and nephews numerous times to Jacob Ballas Garden.
I swear lah, the little darlings (/brats) know more about gardening and botany than my good friend Ah Choy (aka Warren Wee) and myself Ah Chong (aka Tony Tong). Seriously, we've rarely seen a giant playground where kids can run amok, yet learn a lot about plants at the same time. On weekdays, you'll witness many school visits with children in their neat uniforms. Unless plant science and botany with a specialisation in tropical ecosystems is your forte, be prepared to be enlightened!
The Garden was designed specifically with children in mind: it combines adventures, fun, experiments and play to learn that "life on earth depends on plants". Hopefully, they'll grow up taking better care of the planet than us!
There's a farm, an orchard (tea, coffee, cocoa anyone?), plenty of tropical forest, a stream, ponds, a suspension bridge, a maze, a giant tree house (absolutely massive, more like a tree mansion), playgrounds and sandpits galore, and countless activities for the budding "Adventurer", "Gardener" or "Naturalist". The children are usually happy to follow the trails, though it does get tricky when they want to run in opposite directions, towards different fun things to do.
You can download the explorer map from the National Park's Board website to try to plan things in advance a little with your little ones…
Tip 1: Bring plenty of drinks and foods (the vending machines won't do and the snacking options are limited inside the Chidren's Garden).
Tip 2: Don't forget a change of clothes (for the children and for yourself). Everybody is going to get really wet in the giant water playground. Many kids actually come with swim suits on! Pack a couple of towels as well!
How to get to Jacob Ballas Children's Garden
You'll want to use the Bukit Timah Gate of the Singapore Botanic Gardens (on Bukit Timah Road). The closest MRT station is "Botanic Gardens" on the Circle Line. The Children's Garden is a short walk from the gate, along Eco Lake.
You can also get dropped off directly at the parking lot of the Children's Garden using a cab or a ride hailing app (check our post on hailing taxis and sharing rides in Singapore).
Opening hours and admissions
8.00 am to 7.00 pm (last admission at 6.30 pm). Closed on Mondays (except if public holiday).
Admission is free!
Jacob Ballas Children's Garden opens later and closes earlier than the main Singapore Botanic Gardens. It is really an enclosed section with turnstiles and a specific service desk. Adults must be accompanied by children (age 14 and below) to be admitted into the garden. This is really great at it provides a safe environment for kiddies to go crazy in the jungle. And children must also be accompanied by adults to go play all day!
Jacob Ballas Garden is generally wheelchair friendly (use the paved paths).
Prams are welcome.
Pets are not allowed.
Use your feet: no bicycle, scooter or skateboard.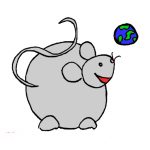 If you find our blog useful, please consider making a hotel or flight booking with one of our affiliate links. Many thanks!