Last updated on December 5th, 2018
ChinaTown Temples and Clans Walk in Kuala Lumpur (3 km)
1. Pasar Peni (Central Market)
Pasar Peni was established in 1888 as Kuala Lumpur's wet market. The Art Deco facade was completed in 1936. Load up on souvenirs and handicraft here, and have a bite as you amble on…
2. Sin Sze Si Ya Temple
Built in 1864 by Yap Ah Loy, a Kapitan Cina (Chinese Captain), as the Portuguese called the leaders of the Chinese enclaves under their dominion. Yap Ah Loy was Kapitan Cina of Kuala Lumpur from 1868 to 1885. The story of his adventures is a good yarn. Sin Sze Si Ya Temple was built in honour of Kapitan Shin Kap of Sungei Ujong who was beheaded by the Malay. The blood that spilled out of his severed body was white, a sign that he was a saint. Remembrance ceremonies are held to this day at the temple. Good Fengshui here!
3. Jalan Hang Kasturi
This narrow street is lined with colourful shophouses built around 1909. The dried fruits and vegetables have been replaced by fast food joints but you can still recognise neo-classical lines.
4. Lee Rubber Building
This Art Deco building was completed in the 1930s by H. S Lee a philanthropist who made his fortune in rubber and pineapple plantations. The Lee Foundation is now based in Singapore and operates multi-million dollar educational programmes.
5. Kwong Siew Association and Guan Ti Temple
The Association was established in 1886 by Chinese migrants from the prefectures of Kwong Foo and Siew Foo, Guandong Province, and is still active in many countries. The buildings were completed in 1888 and include a free school and the Taoist temple of Guan Yu, God of War, God of Chivalry and Prosperity, Guardian of the Brave, Loyal and Righteous. Guan Yu is also a protector of the Buddhist dharma.
6. Sri Maha Mariamman Temple
Reputed as the oldest and richest temple in Malaysia, Sri Maha Mariamman was founded in 1873. Unfortunately, the old temple was razed in 1973.
7. Old High Street Police Station
In operation from 1885 to 1995, when the building made of timber was declared a fire hazard…
8. Old Victoria Institution
The Victoria Institution (V. I.) is an exclusive secondary school for boys which has begotten a good number of sultans, ministers and other members of Malaysia's elite. The school opened at this original location in 1894. The brick and timber building, designed by A. c. Norman, resembles an English cottage with gothic lines. The school moved in 1929 as the area was prone to flooding.
9. Old China Cafe
The Old China Cafe serves traditional foods from the Baba Nonya of Malacca and Penang. The cuisine is yummy and engaging in its attempt to preserve culinary traditions. Visitors holding guidebooks come here for the ambiance and the setting which has retained a mix of original furniture and decoration. The building belongs to the Selangor and Federal Territory Laundry Association which still holds meetings. If you're not hungry yet, don't worry there's plenty more places to eat along the walk.
10. Chan See Shu Yuen Temple
The oldest Buddhist temple in Malaysia was built in 1906 by the Clan representing the families Chan, Chen, Chin and Tan. Admire the well preserved pottery decorations and terracota friezes.
11. Yan Keng Benevolent Dramatic Association
Founded in 1920, the Association raises money for charity by performing Chinese opera. The building follows neo-classical lines.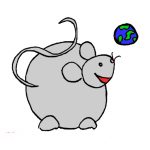 If you find our blog useful, please consider making a hotel or flight booking with our affiliate links. Happy travels!