Last updated on December 5th, 2018
Pasar Malam (Night Markets)
Go for: Asian paraphernalia
The Malaysian experience is never complete without a walk through a pasar malam. Pasar malam take place in the evenings from about 6 to 11 pm at various places. At trendy Bangsar, it is on Sunday from 5.30 pm. A little beyond the borders of KL, you can find pasar malam St SS2 in Petaling Jaya on Mondays and Thursdays. The range of goods sold at pasar malam include fresh produce like fish, vegetables and tropical fruits like mangosteens, durians, rambutans, watermelons and others. Household items like torchlights, alarm clocks, locks, hangers and pails are also sold. In addition, look out for clothing items – mass produced bras and underwear, pyjamas, t-shirts, shorts, batik (local Malay print) housecoats which can pass out as evening wear. Note the local designer's ingenious methods of copying haute couture without overtly flouting intellectual property rights of their foreign counterparts. There are also food stalls scattered throughout night markets. Get good laksa, fried carrot cake, dried and sweetened squid, popiah (a paper thin roll filled with vegetables, peanuts, prawns and a sweet and spicy sauce – yummy!) and maize (steamed, then salted and margarined). Stalls sell CDs, DVDs, computer games that are modeled after the originals at rock-bottom prices.
Go for: Asian handicraft in a historic building
From 10 am to 9.30 pm, Kuala Lumpur's Central Market offers visitors the opportunity to shop and haggle in an indoors air conditioned environment for local arts, crafts and souvenirs. Pasar Peni was established in 1888 as the city's wet market. The Art Deco facade was completed in 1936. Pasar Peni was scheduled for demolition in the 1970s, when the Malaysian Heritage Society successfully petitioned for its preservation. The building was refurbished in 1986. The vegetable and meat stalls are long gone. The Central Market aims to promote Malaysian arts and handicraft. Don't miss the Central Market Annexe Gallery which acts as a centre for contemporary arts and hosts a variety of performances and exhibitions.
Petaling Jaya (Chinatown)
Go for: Food and souvenirs and all kinds of trinkets
Adventurous visitors should not miss a walk on Petaling Jaya. This street is notoriously famous for its all-day parade of sidewalk stalls that sell imitation goods of all sorts e.g. wallets, t-shirts, watches, shoes, luggage and many others. Bargaining here is an absolute must or you would be ripped off. The atmosphere is rugged, busy but authentically KL-ian. Dominated by Chinese old-timers and some say retired gang-leaders, Petaling Street offers an interesting contrast to the hustle and bustle of the modern KL life. You not only can get cheap goods, you can also savour some good food. Look out for Yook Woo Hin restaurant on Petaling Street. It is one of the longest surviving family-run food place in KL. Expect queues, shouting and fantastic food. Seek out Chinese medicinal shops that sell ginseng and all sorts of traditional remedies for all sorts of ailments. Chinese tea-houses are also nice to rest in.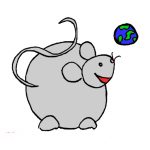 If you find our blog useful, please consider making a hotel or flight booking with our affiliate links. Happy travels!