Last updated on December 5th, 2018
Ello, we are you good blog hosts Ah Chong (alias Warren Wee) and Ah Choy (Alias Tony Tong), based in Singapore lah.
Ok, so today we will bring you a bit of sweetness in your life, ok? Sweetness is good, especially in this crazy world full of anger and sorrow. Or at the very least, full of stress at work, at school, in the MRT (Singapore Mass Rapid Transport) that's breaking down etc. Worry not, worry not!
What is Kaya?
Kaya is the good stuff.
Ok, you say, what are these two talking about?
Talking in Singlish (Singapore English) nonsense again. The kaya we are talking about is neither an actress nor an anime character; we are talking about the sweet delicacy common to Malaysia, Singapore, Indonesia and a few other Southeast Asian countries.
Kaya can be loosely translated as "coconut jam". We say loosely because it doesn't do kaya full justice. If you were to follow your grandmother's recipe for making, let's say strawberry jam, or cherry jam (Ah Choy's favourite), you could not obtain kaya unless you were a magician or an alchemist!
Kaya is a spread (hence the "jam" part) made of coconut milk, eggs, sugar and pandan leaf. The first three ingredients you are familiar with. What about pandan? Pandan is a variety of palm trees whose leaves are used in curry, and rice dishes, as well as desserts. Pandan's distinctive flavour is hard to describe: some say it's grassy, nutty, citrusy, all of that. Panda mixes very well with coconut and eggs, hence the uniqueness of kaya. You have to try it!
Kaya looks like a greenish paste (beware some cheats will put colouring instead of real pandan leaves). Kaya is not as liquid as jam, it's more like a custard, an Asian cousin of Nutella.
How to eat kaya?
So Ah Choy and Ah Chong are bored at home in front of their TV. They have a fresh batch of kaya from the aunties and the grandmothers. Jars of homemade kaya kept preciously in the fridge. One jar each, one spoon each. You get the idea.
Kaya can be used as spread on toasted bread (like at the coffee shops all over Malaysia, Indonesia, Singapore). Kaya on toasts, coffee and the day's newspaper will keep the locals busy. A bit of sweetness to start the day will help you get through your daily chores! Whole kopitiam franchises have been built on serving kaya for breakfast!
Kaya can be used as filling for a variety of mushy pastries and buns, on glutinous rice, and on cakes. And there is no limit to creating desserts that use kaya.
In Cambodia, Laos and Thailand, kaya is known as sangkhaya, but it is essentially the same sweet foodstuff served with glutinous rice.
Whether you have a sweet tooth or not, have some kaya with the locals at the corner coffee shop! But beware, kaya is super rich and highly addictive! So those who are watching their waistline should lick carefully.
If you are still hungry, check out our blurbs on traditional Malaysian dishes you should try  and traditional Singapore cuisine.
Ah Choy and Ah Chong signing off to finish their jars of kaya!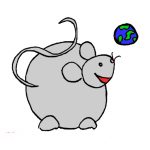 If you find our blog useful, please consider making a hotel or flight booking with our affiliate links. Happy travels!