Last updated on November 30th, 2018
Where do you come from? That's easy, we're Singaporeans! So what's your heritage? Now, we're talking!
Today we're taking our little nieces and nephews (from 2 to 10 years old) on another cultural and fun outing in Singapore! It's time to rekindle with our cultural roots and time for them to discover their cultural heritage! On to the Peranakan Museum!
Who are the Peranakans?
Each time we write the word Peranakan, our word processor has a nasty tendency to want to replace it with other words it is more familiar with (it lags a bit in terms of culture, we tell you, ah…).
Southeast Asia is a culturally diverse hodgepodge of people from different cultures and horizons. It's always been a trading crossroads that attracts adventurers from far and wide. Traders, seafarers, explorers, immigrants… Many came… and many stayed because they loved it here… The descendants of those lucky ones who stayed, mingled with the locals, married with the locals, and became natives, are broadly referred to as Peranakans. In other words, they became "natives" à la Claude Lévi-Strauss or John Dunbar!
Peranakan is derived from the Malay word "anak", which means child or descendant. Many Peranakans are Chinese Hokkien, but there are also Chinese Teochew, Arab, Indian, European and Persian Peranakans. The Peranakans refer to themselves as Baba Nyonya (or Nonya). Gentlemen are Baba, and ladies are Nyonya.
The first wave of Chinese Peranakans came to the Malay Archipelago around the 10th century. A larger number of Chinese arrived between the 15th and 17th centuries, in the wake of famed Admiral Zheng He. The Peranakans settled in Malaysia, Indonesia and Singapore, adopted local customs and married locally. Modern research is taking a closer look at the genome of the Peranakans, no doubt, a diverse bunch of mixed bloods.
Galleries of the Peranakan Museum
The Peranakan Museum is located in a superb historical building, the Tao Nan Chinese School, built in 1912. It is a small and cute museum, good for an hour with children or a half day if you want to take your time. The collection is divided into 9 galleries on 3 different floors. There is the occasional guided tour, but the museum rarely gets too crowded.
Gallery 1 – Origins: Who are the Peranakans? Learn about the Chinese, Arab, Indian, Persian and Eurasian Peranakans.
Gallery 2 to 5 – Weddings: It takes that many galleries to cover a 12-day wedding! Highlights include a wedding chamber complete with beddings and auspiciously embroidered hangings. Amateurs of handicraft don't miss some of the finest examples of Peranakan beadwork.
Gallery 6 – Language and fashion: Ladies (Nyoniya) choose from an extensive collection of colourful kebayas (blouses) and sarong. Unfortunately most Singaporean Peranakans of our generations (30ish to 40ish something) no longer speak Baba Malay, which draws heavily on Malay and Hokkien.
Gallery 7 – Religion: The Peranakan retained their ancestral beliefs but adopted many of the religious aspects of local cultures: Taoism, Confucianism, Buddhism, Christianity, Islam, ancestor worship, folk beliefs etc.
Gallery 8 – Public Life: Not all Peranakans are wealthy and politically connected traders! But true, some of the founding fathers of Singapore were well known Peranakan leaders.
Gallery 9 – Food and Feasting: Peranakan food is absolutely unbelievable! We're writing our next blog post on that subject! Our grandmothers were able to cook sumptuous dishes including Nyonya laksa and Buah Keluak chicken. Peranakan desserts are famously irresistible. It's too bad the museum doesn't have a proper Peranakan café, but you'll whet your appetite with its superb collection of brightly coloured Nyonyaware and porcelain.
Help us travel to new places! Please consider booking your hotel or flight with our affiliate links! Many thanks!
Children hunt for Peranakan family treasures
The Peranakan Museum is one of the more child friendly attractions in Singapore. It is still a museum, so you'll have to keep the little ones on a loose leash, but there are plenty of activities to keep them interested and busy.
The galleries are actually organised as a treasure hunt. Children will look for family treasure stations in every gallery to get their paper circles stamped. How fun! There be dragons, brooches, ang ku kueh (the red tortoise), peonies, auspicious qilin, butterflies, phoenix and many more characters.
Priceless artefacts are off limits. But there are also specially designed mini-exhibits to touch and feel: slippers, jewellery, porcelain etc.
The museum is superbly pram friendly, with a giant lift and ramps galore. A diaper changing station is located on the ground floor.
How to get to the Peranakan Museum
39 Armenian Street, Singapore 179941
The Peranakan Museum is centrally located and therefore easily accessible by a multitude of buses. The closest MRT stations are City Hall and Bras Basah, each less than a 10 minute walk.
Opening hours and admissions
Admission is free for locals and children under 6, $10 for adults, $6 for seniors, children and students, and $30 for families (maximum of 5 people). Admission is also free for the first caregiver of persons with disabilities.
The Peranakan Museum is wheelchair and pram friendly!
Daily 10 am to 7 pm
Fridays 10 am to 9 pm (great for pre-dinner outing!)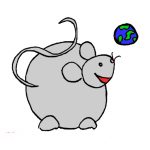 If you find our blog useful, please consider making a hotel or flight booking with our affiliate links. Happy travels!