Last updated on December 5th, 2018
Shopping Malls in the Triangle and Beyond
Shopping in Kuala Lumpur offers some of the better deals in Asia… Designer labels are expensive anywhere but visitors with hard currencies will find Malaysia relatively cheaper than some of its neighbours. For instance, you get the same variety as in Singapore but at a fraction of the cost. If you are from North America, our giant mega really big malls will be nothing new, except that they are all conveniently located in the middle of the city, the so-called Golden Triangle. For our European friends who are more used to individual elite boutiques, the Malaysian mall experience will be equally addictive. Our astute Asian brothers will know that as long as you have got cash, you will feel right at home. You can trek all the 70 odd malls of KL if you are a shopaholic or simply heed our suggestions for a more than adequate fill of shop until drop.
Go for: Luxury shopping at the foot of the Petronas Twin Towers
Even if you don't need anything, even if you are shopping phobic, even if luxury fashion holds no meaning for you, the "Sunshine" Mall is well worth a trip. Its extravagant architecture, glitz and lighting fit snuggly with the might of the KL Twin Towers. Beyond mere mortals' grasp, the most expensive Swiss watches, French luggage and Italian shoes are on offer at the highest prices. Even the jaded visitor will find solace in the bookstore, one of KL's finest with English, Chinese, Japanese and local titles. The list of restaurants is impressive in both quantity and quality, and will allow you to rest sore legs.
Go for: Dizzyingly excessively large shopping mall
It is easy to get lost at the Berjaya Times Square. We are not sure the term shopping mall or megamall is entirely accurate. Shopping mammoth. There is space for more than a thousand stores, Asia's largest indoor amusement park (with science fiction themed rides). Berjaya Times Square ranks among the top 20 largest malls on the planet. Supposedly it has also the largest Borders bookstore in the entire world… If you know what you are looking for, you might find it… eventually… if you don't, well you might just end up having an ice Kacang or a haircut, or enjoy a 3D show. Visitors may as well shop until they really drop to a crawl by checking out neighbouring Sungei Wang and Plaza Low Yat.
Go for: Old school shopping
Sungei Wang, one of KL's earlier and well respected mall is still one of our favourites. At thirty years, Sungei Wang is wiser than the newcomers which are on average less than a decade old and was built back in the days when shopping centres were still sized for humans. Sungei Wang is filled with many little shops and boutiques and still see high traffic. Things here are generally cheap, especially if they bear a "made in Malaysia" tag. Women can get designer look-alike outfits, shoes, handbags and other fashion accessories for non-designer prices (i.e. really cheap). You can get the best price if you try a little bargaining. No need to have loads of cash to be stylish. Apart from clothing, visitors can also get souvenirs and traditional Malaysian outfits at Sungei Wang.
Go for: Lowdown on electronics and gadgets
Digital geeks and techno nerds will rejoice at spending hours on end at Plaza Low Yat, arguably KL's biggest electronics shopping mall with more than 400 retail outlets over seven floors. Connoisseurs will appreciate the vast selection of computers, cameras, smart phones and other consumer electronics. Custom build a computer from the mouse mat up by purchasing bits and pieces from different stores and having them assembled. For a bit more of shop until you drop, those who dare should try a little bargaining at Imbi Plaza another digital mall in KL's Golden Triangle.
Go for: All under one roof everyday shopping and entertainment
The Mid Valley Megamall is a good ten kilometre drive from the Golden Triangle, which could take you anywhere between twenty minutes to a couple of hours… Public transport is a better option with a KTM station conveniently located at Mid Valley. Away from the Triangle, Megamall has fewer tourists and more everyday shoppers. Hypermarkets and supermarkets battle it out for discounts on anything from mangoes to LCD screens. Mainstream designers are on display among the 430 stores. Megamall has an 18 screen cinema, and an impressive food court packed with bakeries, cafes, fastfood joints and proper restaurants.This mall is filled with local and imported goods. You can buy any variety of clothing for RM 10 to 1000, it's up to you. Megamall is a reasonable option for proper shopping at reasonable prices without the hassle of haggling good deals. If you really want to spend some money, dedicate a minimum of three hours.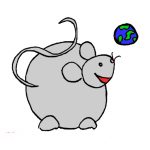 If you find our blog useful, please consider making a hotel or flight booking with our affiliate links. Happy travels!