Last updated on December 4th, 2018
The potholed Road to Siem Reap
Most visitors fly into Phnom Penh (cheaper than flying into Siem Reap directly), then somehow manage to get to Angkor by land. We have experienced all available modes of land transport from Phnom Penh to Siem Reap, and the larger buses and coaches are our favourite.
The "highway" to Siem Reap is in chronic bad shape, particularly after the rainy season, when receding floods leave potholes as far as the eyes can see. This is a bumpy ride, although passengers in larger vehicles will feel it less.
Sharing a beat up taxi to Siem Reap
There is the unwise option of sharing a taxi with other merry travellers, cheapest if you squeeze into the passenger's front seat with another fellow or into the backseat with three other people. The state of decay of the chosen Toyota Camry will determine the price, so will the right or left driving option (driver's on the right will charge you less but may ask passengers to check if there is a car coming before they can overtake a rumbling truck…), as well as the availability of seatbelts, airbags and other safety features.
There is a joke among the locals that taxis are the "fastest way"… to heaven, not necessarily to Siem Reap. You'll easily shave a couple of hours over a bus journey. If you're a maniac driver yourself, you might not mind what even Cambodians consider hairy driving skills. Ideally, one could rent a taxi for a group of travellers and take turns scolding the driver whenever he is dozing off, or attempting some low probability manoeuvres.
We clearly do not recommend taking taxis if other land transport options are available.
The Bigger Vehicles Rule the Cambodian Roads
Cambodia's rule of the road is quite simple: the bigger has priority. At the bottom of the food chain is the unwary foreign pedestrian. Large coaches and buses may be on the slow side, but other vehicles usually make way for them. It is tempting to take the faster mini-vans which could provide the middle ground between scary taxi and lumbering buses. Not in our experience. The smaller buses and vans are a little on the too fast too clueless side as well…
Taking Big Buses to Siem Reap
For the time being, the king of the bus companies plying the Phnom Penh – Siem Reap route is Giant Ibis. A relatively new comer (it started operations in 2013), "Jaye – n" as Cambodians pronounce it, has the newer left hand steering wheel, the higher punctuality (usually leaves on the dot, does not know when it arrives but is not in a crazy hurry), seatbelts, wifi, onboard television (turned down slightly so passengers can doze off), security cameras, two drivers taking turns, clean pit stops etc… Its main drawback is the lack of toilets (a major inconvenience if you can't wait for the scheduled pipi stop, although the crew will make a halt for everybody to gawk at you should nature call…).
Mekong Express is another company popular with upper middle Cambodians and tourists. Mekong Express does have onboard toilets but has an older fleet of right hand drive coaches.
Capitol and Sorya will provide visitors a more mainstream experience of Cambodia's public transport and are popular with backpackers as well. Capitol's station is conveniently located opposite Phsar O Russei in central Phnom Penh.
Please note that bus fares increase substantially during major Cambodian holidays such as the Water Festival and the Khmer New Year (it's a form of "surge pricing"…). All companies operate multiple daily services between Phnom Penh and Siem Reap.
Bus services from Phnom Penh to Siem Reap
Phnom Penh office: 14 Street 182 / Okhna Tep Phorn (Opposite O Russei Market, off Monivong Boulevard)
Tel. 023 724 104, 012 404 650. 023 217 627
Siem Reap office: 428 Street 9 (Opposite National Bank of Cambodia, Old Market)
Tel. 063 963 883, 092 277 311
www.capitoltourscambodia.com
Phnom Penh office: Preah Kossamak (opposite the night market)
Tel. 023 999 333
Siem Reap office: Street 8 / Pub Street (northern end)
Tel. 063 768 806
www.giantibis.com
Phnom Penh office: Corner of Street 217 and Street 67 (Sorya Theatre)
Tel. 012 012 631 545 / 023 210 359 / 012 1278 / 081 908 022
Siem Reap office: Phsar Kandal (Kandal Market)
Tel. 092 120 218
www.ppsoryatransport.com
Phnom Penh office: 2020 Road 5 (also at O Russei Market and Riverside)
Tel. 012 78 78 39, 098 833 399, 023 427 518, 023 426 425
Siem Reap office: 14 Sivatha Boulevard
Tel: 063 963 662, 012 31 58 58
http://catmekongexpress.com
Land transport too slow for you? Read our post on airlines and flights to Siem Reap before you book your ticket!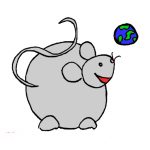 If you find our blog useful, please consider making a hotel or flight booking with our affiliate links. Happy travels!