Last updated on December 4th, 2018
Two thousand years after India's influence first spread to Cambodia under the Kingdom of Funan, yoga in its many forms has slowly trickled into Siem Reap. From occasional classes by occasional visiting teachers just 10 years ago, Siem Reap's yoga and holistic health scene has blossomed.
Soothe you temple-tired body at Siem Reap's many drop-in classes or recharge on a week-long retreat. Yoga novice or seasoned yogi, take your pick!
From casual drop-in yoga classes to personalised retreats
Drop-in class prices range from $US 5 to $8 (sometimes with swimming pool access). Mats are usually provided as are some props. Siem Reap has a few long-term resident teachers, however most teachers come and go, and visiting teachers are occasionally in town, so check the websites for the latest happenings and get your yoga juices flowing.
Higher-end hotels without a yoga schedule are likely to happily arrange private yoga or healing sessions for guests, either at the hotel spa or at one of the yoga centres in town.
Retreat locations can usually organise massage, Shiatsu, Reiki and spiritual healing sessions as well as visits to the temples and other Siem Reap attractions. Some also offer volunteer opportunities. While in Angkor, don't miss out on your karma yoga practice!
Yoga and holistic health centres in Siem Reap Angkor
Close to Wat Po Lanka.
The Bodhi Tree offers flexible date retreats and drop-in classes. Schedule includes yoga, meditation, stretching and relaxation. Water meditation sessions –perfect in the super hot season! – and monk blessing ceremonies can be organised. Classes take place in a lovely wooden hall on the upper floor. Retreat accommodations are dorm-style or in a couple of private rooms. Angkor Bodhi Tree also organizes retreats in a Siem Reap pagoda for those wishing to live as a monk or nun.
Between the River and Wat Bo Road.
Peace Café is Siem Reap's yoga grandma! Classes include drop-in yoga and monk chat, when monks from neighbouring pagoda talk about Buddhism with visitors. Meditation and Pilates are sometimes scheduled, as well as opportunities for English-speaking visitors to offer conversation sessions. Classes take place on the upper floor of a charming timber house. The café on the lower floor is set in a lush garden, and serves vegetarian dishes. The staff is relaxed and friendly and you'll be humming OMMMM by the time you leave.
In Svey Prey Village (3 km from the Old Market).
Angkor Zen Gardens Retreat welcomes guests for flexible date retreats as well as drop-in classes. Yoga and meditation classes are offered in a spacious open air thatch-roofed pavilion. Tai-chi is sometimes on schedule. Rooms are located in charming rustic timber bungalows sitting in a luxuriant and lovingly cared-for garden. The salt water swimming pool is a plus to soak off yoga or temple related aches.
Close to Wat Damnak on High School Road.
Siem Reap Hostel offers yoga and occasionally Pilates classes on an airy open deck. After practice, refuel at the café, socialize at the bar or be dragged to the Sunday evening pool BBQ. The Siem Reap Hostel is not a retreat location, but offers good value dorm and private rooms with easy access to the Old Market.
Off High School Road in Sala Kamreuk (3 km from the Old Market).
Navutu Dreams Resort offers yoga classes for hotel guests and drop-ins in a spacious studio space, the only one in Siem Reap with a yoga rope wall (yes I have a love for yoga rope walls). Also on offer are various one to three-day wellness programmes. Navutu Dreams Resort's rooms are tastefully decorated in contemporary tropical style. The swimming pools and outdoor café are hard to resist before or after a yoga class.
Close to Wat Po Lanka.
Ahimsa Academy offers drop-in yoga, tai qi and qi gong classes. Visitors with busy schedules should be able to squeeze a bit of time into one of daily drop in yoga classes: morning, afternoon and sunset "relaxed". Beginners are taught classic yoga foundations on a rooftop studio, a short stroll from Siem Reap's Old Market.
Close to the Old Market and Angkor Trade Centre.
New Leaf Book Café occasionally has yoga classes among other events such as exhibitions, talks and film screenings. They take place on the airy and bright covered top floor terrace with a view on the roofs of Preah Prom Rath pagoda. The ground floor café is lined with books books and more books and is a pleasant place to take a break from the busy Old Market and Pub Street.
In Roluos, 30mn from Siem Reap by car.
Further out of town is Siem Reap's first retreat centre. Hariharalaya Retreat is located in rural Roluos, among the villages and paddy fields and a few steps from the majestic Bakong temple, a 30mn ride from Siem Reap. Hariharalaya offers fixed date six-day retreats (no worries the retreats start nearly every week!) and no drop-ins. The holistic retreats include yoga, meditation and dharma talks. Other healing activities are also offered: dance, fire ceremonies, music improvisation, film screenings. Or simply help around the kitchen and garden by day and moon bathe by night. Accommodation is in thatched and bamboo huts set in a lush garden and a few rooms are available on the upper floor of the beautiful main timber house. An oasis of peace.
Wishing you many blessings of light and love in the land of the Khmer. Have yogic fun!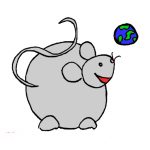 If you find our blog useful, please consider making a hotel or flight booking with our affiliate links. Happy travels!