Last updated on November 30th, 2018
There are plenty of options for higher end spas in Siem Reap. Most high end hotels have their own in-house spas. You won't have to go very far: just walk in your bathrobe straight from your room. But you don't have to stay at the Grand Hotel d'Angkor or any other fine establishments to get pampered in luxury. Outside guests who can afford their expansive range of massages, facials and other body treatments are most welcome!
So what do you get at higher end spas that you don't get at budget or more affordable spas? Well, if you've read our posts on budget spas in Siem Reap and on mid-range spas in Siem Reap, you already know that competition is pretty stiff both at the entry and the mid-range levels. To be fair, even at budget spas, you do get a taste of relaxed refinement. And some of our favourite mid-range spas have subdued ambiance, their own line of beauty products and complementary fruits and champagne… We know of masseuses extraordinaire at cheap spas, and incredibly gifted beauticians at mid range spas in Siem Reap. So if you're going to pay for high end prices, luxury spas better be worth it.
For one thing, you're definitely going to run into far fewer people at the high end of spas. So naturally, it's going to be quiet and you'll be fully able to enjoy the softly playing background music. On top of that, these luxury spas are often tucked deeply within the exclusive compounds of rather expensive hotels. That pretty much takes care of barking dogs, pub street louts and tuk tuks revving up their engines. Generally, higher end spas have bigger treatment rooms and more space to breathe. Expensive equipment and furniture are not always the measure of a spa though, and we're accustomed to budget spas exquisitely decorated with locally made handicraft and materials.
Vithei Charles de Gaulle, Siem Reap, Cambodia
Phone: 063 963 900
Open daily 10.00 to 22.00
The spa at the Meridien Angkor is rather small, when compared to the huge size of the hotel compound. It's nestled right by the swimming pool, conveniently located by the hotel gym and the small pool bar. If you want a peaceful and quiet spa, this is it. It helps that the Meridien is the last hotel on the road to Angkor, and is really on the northern fringes of Siem Reap. Still, you're less than a 10 minute tuk tuk ride from the Royal Residence.
Ideally, you'll want to get a pool and gym pass for the day so that you can spend the day doing nothing, or spend the day pretending that you are exercising. Order some munchies from the pool bar at reasonable prices (for a luxury hotel), swim a couple of laps (we love the water fountains) and do get your spa treatments… Jacuzzi, sauna, private treatment rooms, couple rooms and priceless tranquillity.
An hour long Swedish massage (performed by Khmer masseuses!) starts at $54. Foot rejuvenation only can be had for $45 per hour, and traditional Khmer massage without oil for $65 for 90 minutes. These are far from unreasonable prices given the ambient luxury. Ancient hot stone massage will costs you a bit more at $75 for 90 minutes. The spa also offers pregnant care massage, and a complete range of body, facial, Ayurvedic and reflexology treatments.
It's really a one stop shop for massage, pedicure, manicure, scrubs, exfoliation and whatever pampering treatment you can think of. If you have a couple of hours, you'll want to consider one of their health spa packages which offers all kinds of combinations of massages, facials and scrubs. One of the better deals we've seen in town for couples is the $350 Traditional Romantic (4.5 hours!) which includes flower bath, mango wrap, Khmer massage, Khmer facial, pedicure and a fruit platter (come on! they should give that sweet couple a bit of Champagne).
Avenue Pokambor, Siem Reap, Cambodia (behind the Royal Residence)
Phone: 063 760 814
Open daily 10.00 – 22.00
Visaya is located on the grounds of the FCC Angkor, the former colonial mansion of the French Governor, turned into restaurant, bar and luxury hotel. Old trees, manicured grass, tastefully laid parasols, quiet infinity style pool, architectural heritage tactfully refurbished into a modern setting, the FCC treads that fine line between stripe shirted nouveau riches and the unassuming elegance of the educated.
Choose from body massage, body treatment, facial treatment and nail care, or go for a deluxe package that combines a bit of everything. An hour long body massage will usually cost you less than $50, but you're probably better off with a 90 minute massage for around $60 (hot basalt stones, aromatherapy and Swedish, or Visaya deep tissue).
Got headache? Well, head for the Indian head massage ($30 for 45 minutes). The hour long $30 balancing foot massage (reflexology) is a deal and includes sea salt scrub. Ladies can choose between rejuvenating facial, Visaya facial, aromatic facial and anti-stress facial, all around $50 for an hour. Men get no choice: "For Men" special facial is a version for him of the aromatic facial.
The body scrubs and body wraps combine the traditional and the modern, with Khmer herbs and flowers (Aspasa Body Scrub), dead sea salt, aromatherapy or white clay. You could start with a body scrub ($38 for 45 minutes), followed by a body wrap ($45 for an hour).
But if you just want a bit of cheap pampering, the manicure and pedicure, each at $15 for 45 minutes, will get you frolicking on your road to bliss.
1 Vithei Charles de Gaulle, Siem Reap
Phone: 063 963 888
Open daily 10:00 – 22.00
When you're presented the menu at the spa of the Grand Hotel d'Angkor, you're given one of those very glossy, very shiny, professionally designed corporate brochures with very nice pictures. You don't expect less from one of our top picks for accommodation in Siem Reap. The Grand Hotel is steep in history (check out our posts on our favourite hotels in Siem Reap). The Grand Hotel was already grand, when Siem Reap was little more than a watering hole lost in the shadows of the city that once was.
The spa aims to offer personal pampering, attention to details, a mix of traditional and local methods, and a balance between exertion and relaxation (presumably more of the latter, or even only the latter if you like).
Saunas, steam rooms, a jaccuzi, personal treatment rooms, and separate ladies and gentlemen's areas, overlooking a pool where you can easily swim laps, all in the taken for granted luxury of the Grand Hotel. As you're shuffling in the comfortable shade of the Jasmine trees, you can't help wondering whether it's always been like that in Siem Reap, eh?
The cheapest items on the spa menu of the Grand Hotel is one of the mini treatments: $39 for 30 minutes of hand massage, foot massage, back / neck / shoulder massage, express body scrub, head and scalp massage and express facial. These are excellent opportunities for sampling luxury spa (you can always pretend you don't have time for longer treatment, and that you'll be back after your very important meeting).
At $135 for 90 minutes, the Grand Signature Massage is a bit of a splurge. But it involves two therapists, buckets of warm coconut oil and its Ayurveda healing powers are guaranteed for arthritis, nervous disorders and reproductive weakness… Traditional Swedish and aromatherapy relaxation are offered at $79 and $69 for an hour long.
Though most people will be contented with an hour long facial (classic for $69 and nourishing for $79), the more affluent (or dilapidated faces) can order the Angkor Escape at $199 for 150 minutes, which also includes scalp and foot massage.
If you can't decide what you need, just have it all and go for the Spa Retreat at $169 for two hours: full body exfoliation, full body massage, and tailored hydrating facial.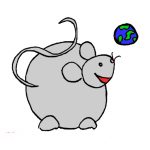 If you find our blog useful, please consider making a hotel or flight booking with our affiliate links. Happy travels!