Last updated on December 4th, 2018
Ola! This is Pedrito here in Lisbon. I occasionally contribute a novo escudero worth of wisdom to the Gnarfgnarf travel pages. See I tell the travel mouse that I am busy going bankrupt as a true Portuguese repaying his euro debts to our friends… Nevermind we still have our surfing weekends and fresh sardines despite our belt tightening diet. God willing!
Today I wish to introduce you to the "Arsenal Apartment", a good homely vacation rental that I stumbled upon (literally), the other night as I was finishing up some star cheese (Queijo Serra da Estrela) with Douro wine in the lower Chiado area of Lisbon.
My good friends from the Gnarfgnarf Paris office come with their children for a week and it breaks my heart and shames me not to be able to host them in my bachelor pad. So it was a good opportunity for us to review this nice apartment that can be rented straight from the owner Cavalheiro Sergio. Trust is important. I like to use that term Cavalheiro, see it is gentlemanly as we are lucky not to have been bred on pork sausages and sauer attitude.
Lower Chiado gentrifying grit
The location of the flat is very good. It is on Rua do Arsenal in an area that keeps its charm despite the insiduous gentrification of lower Chiado. Bah, the crisis will level all that anyway. You wake up in the morning after a good night out to drink (after drinking) some freshly squeezed orange juice next doors. One euro fifty cents. A friendly smile and a wink to the lady is free.
I like my fish fresh so I don't go to the market on Mondays (Portuguese fisherman does not work Sundays…). We stroll with my friends and their children up to Mercado da Ribeira for fresh fruits, vegetables, meats, fishes… We like our food good in Portugal not processed and pickled! You also find a lot to drink and eat, and many groceries, at two large supermarkets: Pingo Doce at Cais do Sodré where you take trains to go surfing and swimming, and Mini Preço at Praça de São Paulo where you can check out the local church and eat some pastries leisurely without too much action.
Climate and kid friendly
The flat is a good base to go everywhere in Lisbon, but the action is quite happening here so you don't need to go far. Thank the owners for putting some double glazing and good insulation. The flat is tastefully furnished, not flashy over the top executive, on the contrary, it is homely with kitchen, internet, TV, washer/drier (very useful for baby's poop clothing), fresh coat of non toxic paint.
We like the little details that make the home modern with a modern attitude: no smoking, climate friendly (they got some carbon offsets from e)mission neutral). First floor balcony with windows that kids cannot open easily. It's the details! The colours and the light are gorgeously Portuguese!
Looking for a place to stay ? Check if one of our favourite hotels in Lisbon has vacancies.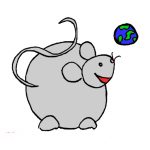 If you find our blog useful, please consider making a hotel or flight booking with our affiliate links. Happy travels!