Last updated on November 30th, 2018
You've come to Angkor… a once in a lifetime trip. You've been wandering all day at some of our suggested less visited temples, far from the hordes of visitors, closer to the villages and neighbourhoods of the city that once was.
After a long day of travelling and discoveries, you might have taken the habit of a quick foot massage or an hour long spa at one of our favourite budget and affordable spas in Siem Reap. And from our general post on spas in Siem Reap, you know better than to ask for "massage", the proper expression in Khmer being "ligament pulling". Maybe you've outgrown the $20 per hour massage and are looking for something a little more plush and quiet…
We haven't been to all the mid-range spas in Siem Reap, but we definitely have some favourites. At about $30-$40 for an hour long body treatment, these spas are almost twice as expensive as the entry level establishments, but offer some of the higher end amenities at reasonable prices. Our picks are popular but they are unlikely to see throngs of customers (at least you will be quietly hushed into you treatment room).
Street 8, Siem Reap
Old Market area (Entrance in the back alley behind U-Care Pharmacy)
Phone: 063 761 593
Open daily 10 am to 11 pm
An old time favourite and something that is very appropriate for a birthday gift, Bodia Spa "Cambodian Cocoon" tries to combine mental and physical healing. It's not just the massage or the facial, it's the quiet surroundings… Bodia uses locally sourced natural products (they have their own line) and imported skincare by Caudalie (a known French brand). For having purchased and having received them, a personalised gift voucher for treatments is guaranteed to bring smiles!
The Bodia Classic aromatherapy massage uses essential oils and costs $32 per hour. Add another therapist (4 hands) for a total of $48 per hour. Choose from a selection of organic essential oils that includes ginger, lemongrass, and ylang ylang. Most of the body rubs, scrubs and wraps are still at an affordable $32 per hour. There's a spicy body wrap that we are yet to test: moringa, clove, cinnamon, ginger… Facial treatment, pedicure, manicure and waxing will unearth beautiful you from the dust crust accumulated sightseeing. An hour long anti-aging and firming facial, using Caudalie skincare, is at a reasonable $48.
Bodia also offers 2-3 hour long packages of massage, wraps, facials etc. On a honeymoon (or still in love with your oldtimer?), then book the harmony room littered with one thousand flower petals (we have counted) for $145 per person for up to three hours. Fruit basket and bottle of (French) Champagne are included…
24 Hup Guan Street, Siem Reap
Phone: 012 982 062
Open Tuesday to Sunday 10 am to – 8 pm
Closed on Monday
Frangipani packs a grip (or a ligament pull): it's really at the higher end of mid range spas, but at a fraction of what a luxury hotel would charge you. Frangipani was actually set up almost 20 years ago. At the time unless you stayed at Hotel le Royal you couldn't get professional massage therapy in Siem Reap.
Calm, comfortable with a personal touch, Frangipani exudes a relaxed serenity that loosens you up as you step into this spa. A full range of massage therapies, facials, body treatments and waxing is offered. The gentle aromatherapy massage uses a home blend of natural oils ($35 per hour). Tight muscles may require a deep tissue sports massage ($35 per hour). There is also a special hot stone massage at $75 for 90 minutes. The facial treatments are the more comprehensive we've experienced at this price range ($66 for 75 minutes): cleansing, toning, exfoliation and massage.
The appropriately named "After Angkor Wat" is Frangipani's two hour long package that includes your choice of massage and foot reflexology. Even if you're not fond of baths (Cambodians usually take showers), you may want to paddle in the floral bath or the herbal bath ($50 for 30 minutes). Close your eyes as you float away with the petals surrounded by little candles…
Can't afford to splurge? Looking for more simple and cheerful massage? Check out our favourite budget spas in Siem Reap.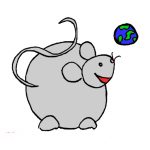 If you find our blog useful, please consider making a hotel or flight booking with our affiliate links. Happy travels!