Last updated on December 4th, 2018
International Air Transport to Siem Reap
Being an international tourist attraction has its advantages. Although Siem Reap is generally a sleepy provincial town, many flight paths lead to Angkor. Most Asian capital cities have direct connections that cater to hordes of Chinese, Koreans and Vietnamese. Indians are coming to see their long lost cousins (our ancestors came from India). Japanese probably all visited Angkor in the late 1990s early 2000s, although they still represent a sizable share of arrivals.
Bangkok to Siem Reap flights tend to be more expensive per kilometre flown than other routes. Several Asian budget carriers fly to Siem Reap with value deals on a regular basis from Kuala Lumpur and Singapore. Japan Airlines only fly charter from Osaka and Tokyo. Some airlines are set up overnight to fly into Siem Reap, and crash land as quickly.
We've listed the international destinations for the most regular flights. There is also a number of seasonal flights available as well.
Bangkok to Siem Reap: Air Asia, Bangkok Airways, Cambodia Angkor Air
Beijing to Siem Reap: Air China
Busan to Siem Reap: Air Busan
Danang to Siem Reap: Vietnam Airlines
Fuzhoun to Siem Reap: XiamenAir
Guangzhou to Siem Reap: Cambodia Angkor Air, China Southern Airlines, Hainan Airlines
Haikou to Siem Reap: Beijing Capital Airlines
Hanoi to Siem Reap: Cambodia Angkor Air, Vietnam Airlines, VietJet
Hong Kong to Siem Reap: Dragon Air
Kuala Lumpur to Siem Reap: Air Asia, Malaysia Airlines
Kunming to Siem Reap: China Eastern, Lucky Air
Luang Prabang to Siem Reap: Lao Airlines, Vietnam Airlines
Macau to Siem Reap: JC International Airlines, Lanmei Airlines
Manila to Siem Reap: Cebu Pacific
Pakse to Siem Reap: Lao Airlines, Vietnam Airlines
Sanya to Siem Reap: Hainan Airlines
Saigon to Siem Reap: Cambodia Angkor Air, Vietnam Airlines
Seoul to Siem Reap: Asiana Airlines, EastarJet, Korean Air
Shanghai to Siem Reap: Cambodia Angkor Air, China Eastern
Singapore to Siem Reap: Jetstar, Silk Air
Yangon to Siem Reap: Myanmar Airlines
Domestic Air Transport to Siem Reap
Believe it or not, before the war, Cambodia's defunct national air carrier, Royal Air Cambodge, used to fly to destinations as far as Tokyo. From the 1990s onwards, a string of local airlines have cropped up and gone bust. When land transportation was unsafe because of security issues, one would take chances flying Chinese copies of Russian copies of European airplanes.
Siem Reap Airways, an also defunct subsidiary of Bangkok Airways, eventually proposed a reliable service between Phnom Penh and Siem Reap. If you are flying to Singapore on Jetstar (www.jetstar.com), a subsidiary of Quantas, the Australian national carrier, you may be able to stop over in Phnom Penh. Otherwise, the only option is to fly a local airline, Cambodia Angkor Air (www.cambodiaangkorair.com), partly owned by Vietnam Airlines. You may also want to check Bassaka Air which competes for bargain airfares between Siem Reap and Phnom Penh.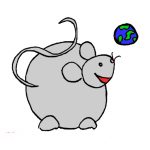 If you find our blog useful, please consider making a hotel or flight booking with our affiliate links. Happy travels!