Last updated on November 30th, 2018
Think the Angkor temples are all about sweat and dust and dirt? Well, we won't tell you they aren't, but old stones, a forest backdrop and a zest of adventure = romance, Angkor style.
Follow our Romantic Angkor Top 5 spots and let the magic of Angkor make you fall in love, encore.
1. Ease into the day with Sunrise and your sweetheart from the top of a temple-mountain
Skip the sunrise crowds at Angkor Wat and Phnom Bakheng, and head further out to the temple-mountains on the Big Circuit. Clamber up to the top in the dark, and let the colours of dawn light up your sweetheart's eyes.
Our top choice is Pre Rup, where you can watch the sun rise over the forest cover and the East Baray. Close by, East Mebon is a great location too, though a little lower.
2. Power-up with One Thousand Linga and One Thousand Yoni at Kbal Spean
"Head of Bridge" (Kbal Spean) sounds barely romantic, but Kbal Spean is a special place. It is also the most accessible section of the River of a Thousand Linga. Here, linga (the male principle), yoni (the female principle) as well as other Hindu and Buddhist images are carved along the rock riverbed. If the ride out to Kbal Spean (about 45km from Siem Reap) and the 30-40 minute forest walk have depleted all your mojo, the power-charged water flowing over the linga and yoni will surely get your juices going again!
For the more adventurous romantics, head further upstream into Phnom Kulen ("Lychee Mountain") for more carved linga and yoni covered riverbeds. The entrance to Phnom Kulen Park (20$ entrance fee) is located about 50km north-east of Siem Reap.
3. Slow things down overlooking Sras Srang reservoir
Pick your spot under the shady trees on the edge of Sras Srang. Linger on the old stone steps. Hold your sweetheart's hand and gaze at the peaceful Sras Srang waters. Sras Srang makes a quiet stop in the morning or afternoon, perfect for whiling away time.
For more romance, head to Sras Srang for sunrise (sit on the West side) or sunset (sit on the East side).
For most romance, experience Sras Srang during the full moon.
Be the only one pecking at your sweetheart's skin and bring mosquito repellent for sunrise, sunset or moon gazing.
4. You and me and the temple: Head to the temples less visited
Shy away from the herds and make your way to less visited temples. The temples may be smaller and less spectacular, but without troupes of visitors, forests of restoration scaffolding and signs telling you the "Way of Visit", your temple experience will be a lot more romantic.
Note : less human visitors also means more crawling (or slithering) visitors. Make sure you're not getting cosy on an ant hill.
Our favourite less visited temples : Banteay Prei (Big Circuit), Tanei (Small Circuit), Baksei Chamkrong (between Phnom Bakheng and Angkor Thom South Gate), Preah Pallilay (Angkor Thom).
5. Pamper yourself with a couple package at a Siem Reap Spa
After a day of temple hopping, ease your sweetheart's and your own tired muscles and invigorate your senses at one of Siem Reap's spas. Siem Reap has many massage shops and spas that cater to different budgets. Prices start at a few dollars for a foot massage at a cheaper place in the Old Market / Sivatha Boulevard area, and easily go over 100 USD per person for a massage, body treatment and Jacuzzi soak at international hotels. Many mid-range, top-end and some cheaper spas offer couple packages. A perfect start to your après-temple evening. Check out our post on Siem Reap spas for close up reviews and tips!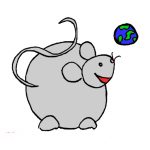 If you find our blog useful, please consider making a hotel or flight booking with our affiliate links. Happy travels!