Last updated on December 5th, 2018
Institute for Khmer Traditional Textiles (IKTT)
House #472, Road to Tonle Sap Lake, South of Siem Reap – Tel (063) 964 437Go for: Khmer silk and textiles
"I like cooking. But it might be a bit misleading. Actually what I mean is that I like to eat delicious food," so writes Morimoto Kikuo on his blog at the Institute for Khmer Traditional Textiles. A native of Japan, Morimoto San has spent more than a decade in Cambodia exploring traditional silk fabrics and dye, and in his Japenglish lingua "tackling revival and activation". Honoured by His Majesty King Sihamoni for his contribution to the preservation of Cambodia's textiles, this yuzen master (Japanese silk weaving and dyeing) hailing from Kyoto, has set up a workshop with Khmer artisans where visitors may witness what beautiful patterns and arabesques "the memories of hands" can weave. The Institute is a must stop for those interested in traditional textiles and those shopping for high quality silks.
Khmer Angkor Art Workshop
Phum Tropeang Seh, NE Kantha Bopha Hospital, Siem Reap – Tel (012) 990 603Go for: Wood carvings and stone sculptures
The term "Khmer Angkor" specifically refers to the Khmer of Angkor, i.e. the warrior builders, or their descendants, those living in the villages surrounding the temples of Angkor. A visit to the workshop shows throngs of young artisans carving figures from Khmer mythology out of wood and stone. Sculptures and statues are readily available for purchase but can also be tailored to order to snuggly fit your curio cabinet back home. Giant statues for pagodas or private gardens take several months to complete, and can later be shipped with the necessary customs paperwork to your palatial residence. The workshop provides abundant opportunities for shopping for handcrafted souvernirs. Prices at Khmer Angkor have been reasonable when compared to other carving workshops in Siem Reap, without undermining quality craftsmanship.
Rajana
#153 Sivatha Boulevard, Siem Reap – Tel (012) 481 894Go for: Silk, silver and spices
Rajana is a non profit association of Cambodian artisan which tries to promote income generation while preserving traditional crafts. Rajana stands in Khmer for art, artists, design or artistically creative. The association has a few outlets in Phnom Penh and Siem Reap where small producers are able to sell , silk scarves and wall hangings, earrings, necklaces and other jewelry. Your fistful of dollars spent here might help a household making ends meet. Guilt free shopping anyone?
Lo Yuyu
Off National Road 6, Road to Bakong – Tel (012) 576 715Go for: Cups, mugs, plates, vases and other traditional Khmer ceramics
On the road to Prasat Bakong, just off National Road 6, one may easily overlook a group of small bungalows on the right hand side. With donor support, this small association of Cambodian potters and artists has painstakingly tried to rediscover and preserve Khmer ceramics. Mainly trendy hotels and restaurants in Siem Reap and Phnom Penh order their signature cocktail vases and coffee cups from this workshop. The shapes and colours are unmistakenly Khmer and provide an opportunity for a bit of Khmer earthenware and ceramics shopping while temple hopping.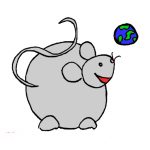 If you find our blog useful, please consider making a hotel or flight booking with our affiliate links. Happy travels!
---