Last updated on December 5th, 2018
No matter what, always keep a smiling face. It is considered very ill-bred not to smile. Everybody has his own share of misery and insurmountable sorrow, so why not keep it inside and try not to wear it on one's face? Here are a few useful idiomatic expressions that will help you enjoy your stay in the city. We have put down the literal translations as well as our homemade phonetics.
If there is one expression you should learn, it is Sok Sabay, which is used to greet people, ask how they fare, bid goodbye. Literally Sok means peace and Sabay means happiness. There you have it! Peace and happiness favour your path in Phnom Penh, on your way to Angkor! If you feel happy, by all means, do not hesitate to use Sabay profusely in your conversations with the Khmer. Sabay Angkor conveys your happiness in Angkor, but at the same time, evokes better days where hardship was not so common in this city that once was.
Angkor is the heart of Khmer civilisation. The local dialect has a strong twang and is rich with expressions that Phnom Penhers and other central plain folks have difficulties understanding. A stone's throw from Siem Reap, in the villages of Angkor, a rhythmical pattern emerges in conversations punctuated by references to dop, which typically means the "forest". Local people proudly call themselves Khmer Angkor.
Basic Khmer
Sok Sabay – Peace and joy (greetings)
Or Kon – Joyful gratefulness (thank you)
Chneh Satruv – Defeat your enemies (farewell)
Som Toh – Grant me forgiveness (sorry)
Baat – Yes (if you are a man/boy)
Chaa – Yes (if you are a woman/girl)
Ort Te – No
Khyom – I/me/my/mine
Srok Khmer – the Land of the Khmer (Cambodia)
Prasat – Temple
Siem Reap – Victory over the Siamese
Civilities and greetings
Khyom Bor Rotay – I am a cart driver (I am a foreigner)
Khyom Barang – I am a white foreigner / French
Sok Sabay Te – Do joy and peace favour you? (How are you?)
Khyom Sok Sabay – Peace and joy favour me (I am fine)
Lok – Master (sir or mister)
Lok Sreign – Mistress (madam or missus)
Neang – Maiden (mademoiselle or miss)
Nga – Maiden (mademoiselle or miss, Khmer Angkor variation)
Komloh – Bachelor (sir or mister for bachelors)
Ba – Bachelor (sir or mister for bachelors, Khmer Angkor variation)
Chit Chat
Laor – Nice, good, pretty, beautiful
Sambom – Extremely
Laor Sambom – Zesty (superlatively nice)
Chnagn – Tasty
Khyom Srolagn – I fancy
Orh Toah – Without limit (Great!)
Thlai – Expensive
Thaok – Cheap
Worst possible insult (use with care!)
Ort Pouch – Without lineage (you are uncouth)
Other useful expressions
Som Chouy – Grant me assistance (Help!)
Noam Khyom Teuv Toot Amerik – Get me to the US Embassy!
Avot Paramano – Nuclear weapon
Srom Anamay – Hygiene sheath (condom)
Mean Loy – I have money
Ort Mean Loy – I have no money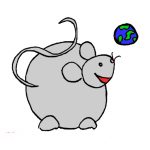 If you find our blog useful, please consider making a hotel or flight booking with our affiliate links. Happy travels!