Last updated on December 5th, 2018
Singapore's real estate is among the dearest in the world. Few of us can actually afford to own real estate. Public housing falls under the purview of the Housing and Development Board (HDB) which has been responsible for providing relatively cheaper low-cost housing. Some 80% of Singapore's population live in HDB flats, with ownership limited to a 99-year lease. Singapore is short on land, despite large scale reclamation programmes with sand bought from our neighbours. Thus, accommodation is priced accordingly and tends to reach skywards. Visitors to the island can expect to pay among the highest room rates in Asia, less than in Tokyo, and certainly more than in Hong Kong.
From backyard hostels for backpackers to luxurious old world palaces, from dorm beds to luxuriant gardens overlooking private pools, a range of options beckon, although those with thick wallets will feel more at home… Our hotel picks for Singapore all have immediate access to MRT stations (Mass Rapid Transport). We prefer historic districts to the shopping centres of Orchard Road, which are anyhow just a few stations away. Although the Marina has a number of palatial offerings, the area tends to be on the quiet side and a little far from MRT stations. We have been looking for a SGD 100 hotel with pool and a convenient location, but we are still looking…
#66A & 66B Pagoda Street, Chinatown, Singapore – Tel: 6222 4955
SGD 15 to SGD 25
Crowd: Backpackers looking for a hostel with trimmings
Go for: Cuddly hostel with thoughtful finishing touches
A beary good day to you… The cuddly polar bear cub welcomes you to the heart of Chinatown. The hostel is a reflection of its beary good website. Less than a year old, the cub has not made it to the usual guidebooks, but is slowing garnering attention on traveler's forums. It is cute, thoughtful, well laid out and practical. Thirsty? Have some coffee, tea, chocolate, all day. How about some breakfast before you hit the city? Need to make a local call? Surf the net with your laptop? A Beary Good Hostel is a backpacker's haven, thus dependent on guests' hygiene and body odour. Still the bear cub does its best at making you feel comfy with air conditioning, clean individual showers, fresh linen and pillows, a small common kitchen, lockers for personal belongings. And it's non-smoking! A beary good night to you, beary nice…
#1A Cuscaden Road, Singapore – Tel 6738 2222
SGD 195 to SGD 480
Crowd: Comfort cats wary of the financial crisis
Go for: Luxury trimmings at a fair price (for Singapore!)
The Jen Hotel is run by the Hong Kong based luxury chain Shangri La, and is fairly typical of the Asian luxury hospitality business. Jen is marketed for the value conscious traveler who presumably does not mind comfort at a reasonable price so as to withstand the financial crisis. The Jen Hotel is certainly not a bargain, but worth the money when taking into account special offers and advance booking. The Orchard MRT is a good ten minute walk, but more interesting is the close proximity of the Botanic Gardens which are convenient for strolls, runs and some much needed fresh air. Facilities include fully equipped pool, steam bath, sauna, health spa, gymnasium, which are much needed after gorging oneself at the overabundant buffets. Another worthy contender in our Comfort Picks category is the Carlton Hotel located in the historic district.
#76 Bras Basah Road, Singapore – Tel 6338 8333
SGD 200 to SGD 350
Crowd: Pajama cats in baba-nyona slippers
Go for: Comfort in the heart of the historic district
The Carlton Hotel Singapore's strong point is its central location in proximity of two MRT stations (City Hall and Bras Basah), opposite Chimes, the once Convent of the Holy Infant Jesus, turned food and beverage courtyard. Visitors looking for a bit of fast disappearing Old Asia charm will enjoy a leisurely stroll in the neighbourhood. The Bras Basah complex provides opportunities for arts supplies and down to earth shopping. The Singapore Art Museum is within sight, live Hindu temples and a little further on Arab Street and Bugis. The Carlton is a comfortable hotel with a welcoming pool, gym and sauna. Another worthy contender in our Comfort Picks category is the Traders Hotel closer to Orchard Road and the Botanic Gardens.
#1 Beach Road, Singapore – Tel 6337 1886
SGD 490 to SGD 7800 (shy of eight thousand Singapore dollars for the presidential suite)
Crowd: Jet setters, movie stars, royalties and people whose bills are settled by their companies
Go for: Old charm luxury
The Raffles Hotel in Phnom Penh, Siem Reap and Beijing are steep in their respective country's history. Raffles in Singapore is the mothership of these historic monuments. The list of famous guests, not including the nouveau riche adorning the cover of people's magazines, is as long as Gnarfgnarf's travel diaries. The Raffles building is old enough to have ghostly legends. Starting as a ten room hotel in 1887 where Rudyard Kipling and Joseph Conrad slept, ate and drank, Raffles quickly expanded to its familiar neo-renaissance main building. The beginning of the XXth century saw Singapore's last tiger hunted down in the Bar and Billiard Room. A few years later, the Singapore Sling and the Million Dollar Cocktails were born, a tad too sweet and expensive for our taste but aficionado will enjoy the Long Bar. W. Somerset Maugham, Ava Gardner, Elizabeth Taylor and Elizabeth II have all enjoyed the luxuries of this officially designated national monument. In a landscape cluttered with luxurious offerings, there may be better value for the money savvy, larger swimming pools, more varied shopping malls, higher tech suites etc. But Raffles remains our compulsory historic pick for Singapore.
Other worthy contenders in our Luxury Pick category include the Fairmont, conveniently located next to an MRT station, shops and landmarks in the historic district, the Shangri-La with its boisterous tropical gardens and pools, and the Fullerton, another Singapore historic icon.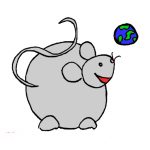 If you find our blog useful, please consider making a hotel or flight booking with our affiliate links. Happy travels!