Last updated on November 30th, 2018
Is Singapore zoo the best in the World? Probably not, the "best zoo" is where animals can roam freely with only the occasional flock of tourists disturbing them. But if you want to see fantastic beasts up close and show your little ones, nature's little ones, it's hard to beat Singapore's zoo.
What's to see at the Singapore zoo
The Singapore zoo is a kid and grown up friendly, animal friendly immersive experience. This 26 hectare wildlife park is the home of some 3000 animals of 300 different species. The zoo is divided into 11 global habitats, ranging from the frozen poles to the equatorial forests.
As you step into the zoo, you'll start small, walking close to playful otters or a few meters from flamingos. And for the most part, you'll stay immersed in these other worlds and habitats. It doesn't matter how many times we go, it's when you look up and around that it suddenly feel so far away from the condominiums of Singapore.
You could easily get overwhelmed by all the exhibits, the shows and the trails. Who will you meet? Komodo dragons, Malayan tigers, penguins, bears, capuchins, tamarins, sea lions, rhinos, tree frogs, mousedeers, parrots, peacock pheasants… One visit is definitely not enough. If you're fastidious, you'll get a map of the Singapore zoo and plan your itinerary with a big camera and a tripod… Or maybe you'll just let the kids run around as you quickly realise that you won't be disappointed by chance encounters!
Whether you're a bird watcher, can better relate to other primates, or want to add to your picture collection of butterflies, the Singapore zoo is bound to have something to make your eyes (and your mouth) open a little wider.
Things we like about the Singapore zoo
Is it better to let the animals free, rather than keep them in cage? Ah Choy and Ah Chong have long settled that debate. Of course, it's better to let these beautiful animals roam freely. But where? Everywhere you look, forests are being destroyed, savannahs and prairies are being burnt, cultivated or built upon, and we all know what's happening to glaciers. We're all for letting animals thrive in the wild, but many of the residents of the Singapore zoo are lucky to have found refuge here.
The Singapore zoo will never be large enough for a prowling tiger, but it's large enough for many of the smaller animals here. The Singapore zoo is one of the world's few open zoos, where animals can roam freely in enclosures that simulate their habitats. So look up, that orang-utan tangling peacefully over your head, might choose to say hello, or he might just feel not so inclined to socialize with another great ape today, and quietly wonder off to a more secluded stand of trees.
A lot of creativity has been put into making more natural the separations between the visiting bipeds eating ice creams and the permanent residents. It's much more subtle than medieval iron bars. You have to carefully look for the walls of vegetation, waterfalls, or moats that make the animals look so close and the whole zoo feel like an open park.
The Singapore zoo is all about getting close to the animals and learning about them. There's feeding frenzy time (the animals are not so frenzy, it's the tourists that get overly excited), petting (gently) some furry cuties. There's plenty of info around, on leaflets, in videos, or on signboards that will teach even the most learned amateur naturalist, a few things or too.
What about your little ones? Of course, the Singapore zoo is super kid friendly. After all, one of its missions is to nurture love of nature and animals in children. The rainforest fights back show might inspire a new generation of young conservationists. No matter how many times you come back, you'll have ooohs and aaaahs and memorable encounters with wildlife.
The Singapore zoo is a beautiful and lush experience. It's like walking in a forest teeming with wildlife and it's big enough to find secluded spots for a quiet picnic.
Planning your visit to the Singapore zoo
You'll need food, water and time for at least 3-4 hours. There are plenty of vending machines, and food outlets in the zoo as well. Bring your own snack if you enjoy your gluten free tofu sausages, rather than the usual junk food fare. Four hours should give you just a quick look at some of the main attractions with a little extra to stay and observe a little longer if you just get too engrossed at a particular habitat.
The zoo opens at 8.30 am. Getting there early makes you avoid the crowd and the heat.
Feeding times and shows are interspersed throughout the day. You can start with breakfast with the orang-utans and have lunch with the elephants for example.
Get ready to walk and to push strollers (bring your own or rent a stroller at the Singapore zoo). And don't hesitate to hitch a ride with the little tram that circles the park. We actually recommend getting on the tram quickly for a first tour of the zoo so that you can get a better idea of what to see and where you want to head next.
Getting to the Singapore zoo
80 Manday Lake Road, Singapore 729826
The zoo is located on the shores of the Selentar Reservoir in the northern part of Singapore. It's pretty much in the middle of nowhere (for Singapore)…
Most locals will drive to the zoo, as there is ample and conveniently located parking.
If you're visiting, the most practical way is to hail a cab or use a ride sharing app to the zoo.
If you take the MRT, you'll need to use a connecting bus from one of the following stations on the North-South line: Khatib, Choa Chu Kang, Ang Mo Kio, Woodlands, Marsiling.
The Manday Express bus also runs from Bedok, Sengkang, and Tampines to the Singapore zoo.
Admissions and hours of the Singapore Zoo
Open daily 8.30 am to 6 pm
Adults ($33), Children 3 to 12 ($22), Seniors over 60 ($15)
Unlimited tram ride $5 per adult, and $3 per child
If you buy your Singapore zoo tickets online, you won't have to line and you will get a 5% discount (15% if you are a local).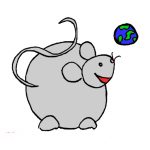 If you find our blog useful, please consider making a hotel or flight booking with our affiliate links. Happy travels!