Last updated on December 5th, 2018
HAWKER FOOD
Hawker centres are open air food courts where family operated stalls offer a variety of local dishes at local (inexpensive) prices. Hawker centres were developed in the 1960s with the rapid growth of Asian cities in Hong Kong, Malaysia and Singapore, and were initially located at transport hubs or near public housing. Food courts in shopping complexes are strictly speaking not hawker centres, as they are in-doors, air conditioned and cater to wealthier patrons.
Eating at Singapore's hawker centres, while affordable and in the main hygienically safe (as tap water in Singapore is potable), has become something of a trendy pastime, along side role playing games, viewing independent films d'auteur, collecting 1980s memorabilia etc. Every Singaporean has his or her own favourites, unbeknownst to all others, hidden mom and pop toiling to make egg noodles with bare hands and sweat, with accompanying anecdotes taller than the famed merlion. On a relatively reasonable budget, and equipped with a strong stomach and a sense of adventure, visitors may explore and discover their favourite hawkers as well.
Our favourite hawker centres in Singapore are: Newton, Serangoon (appropriately named Chomp Chomp), Adam Road and Maxwell Road.
NEWTON
Great chai tau kueh (Fried Carrot/Turnip Cake) is served at both Newton and Chomp Chomp. This dish is fabulous! Pieces of turnip are violently tossed about in a huge wok with eggs, pickled vegetables and garlic! Bust your diet and boost your cholesterol but don't miss this fantastic dish. Price – around SGD 3.
Feast on barbequed seafood at Newton Hawker Centre. Competition is extremely stiff but prices never go as low as they should. Do not bother choosing from the many stalls there. You will be approached by hoards of walk-around waiters. Try the crayfish, tiger prawns, stingray and clams. All very yummy. Expect to pay more for shelled items. Watch out for the final bill as it may sting more than a ray.
ADAM ROAD
Try the murtabak at Adam Road Hawker Centre. This is an Indian pancake filled with minced mutton, onions and more onions. Fried till crispy on a heated pan by chubby Indian chefs. Served with a curry dip. Fabulous! Price – around SGD 3.
MAXWELL ROAD
Pig-out on kueh chap at Maxwell Road. Kueh chap is a porky dish so it is non-halal. Flattened and square noodly things are drowned in a strong brown pork broth. Very tasty. Served with hard boiled eggs, bean curd and various piggy body parts, ranging from intestines to fatty skin. Not sure if you can get trotters and ears but check with the chef. Price – depends which body parts you choose. Price – around SGD 3.
Down some teh tarik (tea that has been pulled) to dilute your breath. This interesting drink is sweet and milky. Watch the chef as he repeatedly pours the tea into a mug placed as low as where his knee is. If he is a true expert, not a drop of tea is wasted. Appreciate the naturally generated froth. Have a few mugs, this is latte Singapore style! Price – around SGD 2.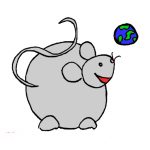 If you find our blog useful, please consider making a hotel or flight booking with our affiliate links. Happy travels!