Last updated on December 5th, 2018
Kuala Lumpur offers a generous choice of accommodation at both ends of the scale. Backpackers and jet setters are likely to unearth treasures with relative ease and find value for cash. You can get really cheap accommodation in KL if you are not fussy. At the same time, KL is known as a bargain basement for higher end four and five star comfort, which means that the boutique mid-range niche is quasi non-existent. While there is not enough of a price difference between mid-range hotels and higher end ones, the difference in terms of services and amenities is substantial. Visitors should thus either take the opportunity to experience Malaysian luxury or stick to budget accommodation.
#41 Jalan Sahabat, 50200 Kuala Lumpur, Malaysia – Tel: (3) 2142 0689
RM 100 to RM 180
Crowd: Backpackers looking for a hostel with trimmings
Go for: Neat and fresh colours
There are plenty of old shop lots that have been converted into guesthouses throughout KL. All you need to do is to be on the lookout for signboards. We know friends who have endured many nights, and a few others who have been more lucky with their picks. It is best to choose a guesthouse that is in a busy area. Sahabat Guest House is located in the Golden Triangle, a five minute walk from the bustle of Jalan Bukit Bintang. You won't starve around here, and you won't get bored. With eight rooms, the blue little shophouse with a garden feels cozy and never overwhelming. The small air conditioned rooms with hot water are neatly furnished and very clean. The Asian style shower (without a separation from the rest of the lavatory) is spartan but functional. Helpful staff make Sahabat Guest House an easy value pick for Kuala Lumpur.
Other alternatives around Bukit Bintang are the Travellers Palm Lodge, the Rainforest Bed and Breakfast and the Classic Inn.
Kuala Lumpur City Centre, 50088 Kuala Lumpur, Malaysia – Tel (3) 2332 9888
RM 410 to RM 770
Crowd: Pajama cats in baba-nyona slippers
Go for: Modern luxury
The Traders Hotel is usually geared towards the value conscious traveler who does not mind comfort at a reasonable price, with a few options for luxurious pampering. The hotel, as much of the city of Kuala Lumpur, is as good as new and offers a close up view on the Petronas Twin Towers. The Sky Bar has a breathtaking view of the city's skyline at night, which amateur photographers will appreciate. For those wimps who cannot withstand the heat of jogging in Kuala Lumpur City Centre Park (at the hotel's doorsteps), a 24-hour gym will provide some air conditioned comfort. From our modest experience traveling Asia, the Kuala Lumpur Traders Hotel punches above its star rating while attempting to remain attractive to your wallet. Room rates are on equal footing with its higher end sister establishment, the Shangri-La Hotel, but is good value for money when factoring advance bookings and discounts.
For visitors seeking the convenience of the Golden Triangle malls and Jalan Sultan Ismail's proximity, the Shangri-La Kuala Lumpur, also from the same company, is a worthy alternative.
Kuala Lumpur City Centre, 50088 Kuala Lumpur, Malaysia – Tel (3) 2380 8888
RM 560 to RM 6000 (for the Club Suite)
Crowd: Jet setters and people whose bills are paid by their companies
Go for: Asian opulence
At ten years old, the Mandarin Oriental is a heavy hitter in the crowded luxury accommodation landscape of Kuala Lumpur. Visitors will need a very wide angle to capture the full height of the Petronas Twin Towers from their rooms, and will likely strain their necks gazing at the spires lost in the clouds (or smog). Fitness centre, tennis and squash courts, free form landscaped outdoor pool, seven bars-cafes-restaurants, a music lounge, and a few more facilities that few guests will require… Sensitively designed and decorated with Peranakan cushions, Malaysian batiks, Khmer sculptures and other refined Asian artifacts, the Mandarin Oriental is serenely opulent. Service is not only efficient, as the price tag rightly requires, but seems genuinely friendly if you smile yourself (so we think but see for yourself). Rooms with view on the dwindling biodiversity of Kuala Lumpur City Centre Park, designed by Brazilian landscape architect Roberto Burle Max, will "leave the world a little more sensitive and a little more educated to the importance of nature". Too bad the Mandarin Oriental is not located in the middle of a lush Malaysian rainforest.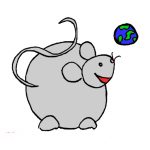 If you find our blog useful, please consider making a hotel or flight booking with our affiliate links. Happy travels!