Last updated on December 5th, 2018
Shopping as a National Pastime
Singapore's economic prowess mixes capitalism and state control. The state not only provides the conditions and institutional set up for ease of doing business, but also owns significant parts of the economy. The island's entrepot trade model relies on one of the busiest ports in the world to purchase goods and refine them for higher value added exports.
Shopping madness, shopping fever, shopping as a national pastime, shopping as a sport, shopping as a delusion… all hold true in Singapore. Everywhere you look… a store, a stall, a hawker beckons. Great deals, liquidation sales, closing sales, opening sales… Of all the Gnarfgnarf cities, Singapore shopping is the iceberg. If you are shopping phobic, we wager that you will go absolutely insane in Singapore. If you are shopping maniac, there is no need for you to heed our suggestions, as you will likely trek through all of Singapore's malls, shopping centres and markets.
Our Favourite Shopping Malls in Singapore
Go for: Imposing newest trendy mall on the block
ION is new, bold and overwhelming, and therefore attracts crowds of shoppers. Visitors will like or dislike the steely media façade that changes colour according to public mood. Perfumed and music pleasing stores will ensure that you will not leave empty handed. The food court offers an exquisite selection of the finest Asian cuisines in a laid back and constantly buzzing atmosphere. From donuts to extravagant luxury, ION stretches the boundaries of shopping sanity. For a breather, the top floor observation deck offers a delightful view of the throngs of shoppers on Orchard Road. Spelunkers will appreciate the opportunity to crawl all the way to Ngee Ann City, another mammoth mall on Orchard, through a continuous maze of underground shops.
Go for: 24 hour hodgepodge shopping
Who knows when you may need a replacement television set or some dishwashing liquid? Three o'clock in the morning? Head to Mustafa, there is no need to wait for tomorrow as the centre closes only under force majeure or extreme duress. Started in the early 1970s as a single store in Little India, Mustafa has faithfully stayed the course of budget shopping, making it particularly attractive in these hard hit financial times. Mustafa is a bargain basement where conscientious shoppers find cheap perfumes and clunky consumer electronics through a continuous hustle and bustle. Don't let their website fool you, most of the hyperlinks won't work, as sellers are too busy pushing their inventory of 150,000 strong items into your hands.
Go for: Electronics and gadgets
From antennas to video cameras, professional audiovisual equipment to tablets… Sim Lim Square has been dubbed the electronics hub of Singapore. Its notoriety relies on a jumble of individual retailers focusing on high stock rotation and low profit margins. They have got the real goods, but tech savvy shoppers usually know what they are bargaining for and how much it costs. An upmarket competitor is Funan Digitalife Mall, with a more standard and streamlined layout that mainstream shoppers will prefer.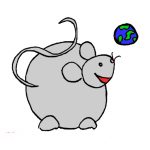 If you find our blog useful, please consider making a hotel or flight booking with our affiliate links. Happy travels!