Last updated on December 5th, 2018
Arab Street
Go for: Textiles and fabrics
Kampong Glam is filled with interesting and picturesque stores lining Arab, Muscat, Bussorah, Baghdad and Kandahar Streets. Most of them sell beautiful fabric and are owned by enterprising Indians who will help you mix and match. Buy "ethnic" materials at reasonable prices and have them transformed into whatever you want. Even better, have them transformed into an Indian Sari (very elegant Indian traditional outfit for ladies) or a Malay Kebaya (traditional Malay costume for ladies, again very elegant, but it helps if you are slim built). Arab Street is a great place for souvenirs too. Get your little rattan baskets and racks for a good price, while taking pictures of the Sultan Mosque. Local decorative items are on sale here. Enjoy the dense cultural atmosphere. For those who are hungry, the far end of Arab street is the place for good prawn noodles. Located next to a busy road, you may want to bring your own napkins. Lots of atmosphere, a little dust but ultra delicious prawn noodles that must be sampled if you are in the vicinity.
Chinatown
Go for: Medicinal herbs and love potions
Take the bus, MRT or a cab to Chinatown. This area is home to many shopping malls and wet markets… and great food too. It is noisy and crowded, and has a very unique atmosphere. Shops sell ginseng and Chinese medicinal herbs. Ask for remedies and love potions. See if the old herbalists promise you heightened libido and prosperity! A traditional Chinese costume might do the trick. Pick up made in China merlion statues, one dollar dragon candles and sweet mooncakes. Look out for little Chinese pastry shops that sell good egg-tarts and Soon Kueh (vegetarian style dumplings served with chili, absolutely delicious!). Chinatown has much to offer. You can do your shopping here if Orchard Road proves to be too snobbish for your liking.
Little India
Go for: All India imports
Need a Punjabi suit because you have been invited to a wedding celebration? Sandals, bags and other accessories? Some fresh vegetables and spices from the wet market? Clunky heavy jewelry for a homemade Bollywood video? Ayurvedic massage oil? Custom made aromatics? Spend a day and night here while feasting on curry at street side little eateries off Serangoon Road. And if it is not enough, head to Mustafa Centre for an additional 24 hours of shopping.
Looking for no hassle air conditioned supermarkets with your favourite imports? Check out our post on supermarkets in Singapore.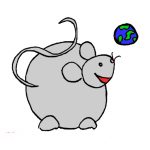 If you find our blog useful, please consider making a hotel or flight booking with our affiliate links. Happy travels!