Last updated on December 5th, 2018
Four cuisines and a National Pastime
Singaporeans, like most Asian, eat non-stop, although not in large single quantities and portions as westerners may do. We nibble throughout the day, snacks, soups, sweets, fruits etc. Singaporeans talk about food, where to go next, swap ideas on good spots. Eating out is relatively affordable at hawker centres, or very costly at high end eateries. There is no need for frozen dinners when food offerings beckon at every corner.
Visitor's guidebooks typically recommend long lists of restaurants. But this is unrealistic in an environment where modest food stalls are hidden gems of delicious cuisine. Our suggestion? Walk down any bustling area such as Chinatown, Arab Street or Little India. Look where the locals are gorging themselves and do the same… Because of its multicultural heritage, Singapore's menus include the best of Chinese, Malay, Indian and Peranakan cuisines. Singapore chili crabs may be the only truly Singaporean culinary creation.
Chinese Dishes
Bak Kut Teh – "Meat Bone Tea", pork ribs simmered in herbal broth
Wanton Mee – Noodle soup with pork and shrimp dumplings
Chai Tow Kueh – Fried cakes of rice flour and radish
Char Kway Teoh – Stir-fried flat noodles with soy sauce, shrimp past, pork
Hainanese Chicken Rice – Steamed chicken with fried rice in chicken fat
Hokkien Mee – Noodle soup with pork and shrimp dumplings
Indian Dishes
Fish Head Curry – Red snapper head stewed in spicy curry with vegetables
Roti Prata – Flat cake served with savouries or desserts
Tosai – Crispy pancakes made from rice and lentils
Malay Dishes
Nasi Lemak – "Rice in cream", cooked in coconut with pandan
Cendol – Shaven ice with coconut milk, green noodles, pandan, palm sugar
Ice Kachang – Ice ball with jelly, red beans, sweet corn, palm seeds
Kaya – Coconut egg jam flavoured with pandan leaf
Rendang – Beef curry slowly simmered in coconut milk
Rojak – Fruit and vegetable salad (bean sprouts, soybean cake…)
Satay- Flame grilled meat skewers served with peanut sauce, rice cakes
Peranakan Dishes
Ayam Bua Keluak – Chicken pieces with keluak nuts
Laksa – Spicy coconut noodle soup with fishcakes, prawn, cockles
Nonya Kueh – Spring roll filled with variety of vegetables and meats
Otak Otak – Fish mash with coconut milk, chili paste, lemongrass, garlic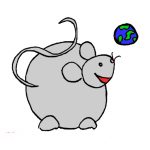 If you find our blog useful, please consider making a hotel or flight booking with our affiliate links. Happy travels!