Last updated on December 5th, 2018
Corner of Street 278 and Street 57, Phnom Penh – Tel: (023) 222 522
US $40 to US $60
Crowd: Tourists, frugal consultants who want to save their daily allowances
Go for: Great central location for explorers
Anise is a reasonable hotel located in Phnom Penh's affluent residential district of Boeung Keng Kang, a stone's throw away from the Monument of Independence. Anise stands a the corner of an area popular with tourists, but this does not get overwhelming. Good restaurants and second rate bars abound on Street 258. There are several mini-marts and a supermarket within walking distance. The general decoration is without pretension and avoids the garrulous kitch of nearby competitors. The shower over the water closet of the cheaper rooms is not the greatest but that'll do as you won't need to break the bank for some comfortable nights. Overall Anise makes the cut to our list of hotel picks in Phnom Penh with a comfortable margin. No frills but no headaches either.
#92 Rukhak Vithei Daun Penh, Phnom Penh – Tel (023) 981 888
US $150 to US $2000 (two thousand US dollars for Le Royal Suite)
Crowd: Charlie Chaplin, Jackie Kennedy, Colin Powell, Barack Obama, corporate tycoons, very rich people, but also people with discount coupons and on package tours
Go for: Luxury and history in style
Le Royal is beyond doubt the grande Dame or grand Monsieur of Phnom Penh. Like any ancient, it has witnessed its share of trends and fads, historical figures, power hungry captains of industries, anxious French writers, and glamorous stars, as well as the more casual modern tourists. "Step into Hotel Le Royal and relive the romance of the Golden Age of Travel". Inaugurated in 1929 and "sensitively restored" in 1997, the Royal has withstood the test of Phnom Penh's turbulent history. The service is seriously professional and definitely not relaxed. Staff are polite but will usually not exchange pleasantries with guests. If you are on the pay roll of a big multilateral lending agency and want to splash into luxury while fighting poverty, this is definitely the place in Cambodia. The pool is currently one of the nicest in Phnom Penh, with the exception of the Olympic pool at the National Stadium (that is bigger but does not get cleaned as often). We can only afford the famous Elephant Bar, tucked in the right corner of the hotel as you walk in. From 5 pm to around 8 pm, all cocktails are at reasonable prices given the level of service and the lavish setting. Don't miss their Singapore Sling which, according to our Gnarfgnarf colleagues from Singapore, tastes just like the cocktail served at the original Raffles Hotel of their home city. Jackie's favourite was the Femme Fatale which the First Lady sipped in 1967 listening to King Sihanouk's (then a young prince) latest jazz composition… True to legend, the cocktail glass bearing her lipstick is still there.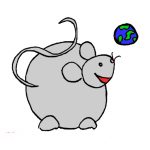 If you find our blog useful, please consider making a hotel or flight booking with our affiliate links. Happy travels!
---