Last updated on December 5th, 2018
Ta Prohm Silk
#49BEo Street 178, National Museum, Phnom PenhGo for: Khmer silk and textiles
Scarves, pillows, cases for pillows, computers, phones and spectacles, curtains, table runners, dresses, skirts, shirts are just a few of the colourful and fanciful handwowen silks and cottons on offerings at this genuinely friendly shop for handicapped craftspeople. Small but loaded to the brim, the shop is conveniently located a stone's throw from the National Museum.
The Mat Shop
#5Eo Street 108, Close to Quay Sisowath, Phnom PenhGo for: Colourful bags, mats and runners made of reeds
Reed and rush weavers practise a traditional Khmer craft. Kandal Province, on the outskirts of Phnom Penh, is the home of entire villages, along the Mekong River, dedicated to mat making. The raw materials are cut up and sown at the Mat Shop to take the shape of handbags, backpacks, boxes, pillow or pencil cases, computer carriers, or attaché cases with fanciful patterns and colours offered at reasonable prices with courteous service.
Beautiful Shoes
#138 Street 143, Tuol Sleng, Phnom PenhGo for: Custom made and tailored shoes, sandals, boots
Beautiful Shoes has been around this area of Tuol Sleng a good twenty years. The family run business established itself as one of the first cobblers returning to Phnom Penh after the war. The adjacent shoe shops are relatives of the original owner, although most people still shop at Beautiful Shoes. It is somewhat bemusing for us to see foreign ladies getting excited about having their feet measured, choosing leathers and colours, as well as heels and soles. From what we understand, hand made tailored shoes are only for the wealthy in their countries. A pair of hand made shoes will cost anywhere between $10 to $30 depending on sizes and leathers. Beautiful Shoes' cobblers can produce any shoes, except for high performance athletic designs. They have a catalogue of the latest en vogue models straight from fashion magazines. The hardworking craftsmen can also duplicate your old pairs or any photographs you may bring along.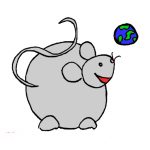 If you find our blog useful, please consider making a hotel or flight booking with our affiliate links. Happy travels!