Last updated on December 4th, 2018
Cambodian golden age of rock 'n' roll from the 1950s, 60s and 70s is a huge subject. We've only touched on it very briefly in a previous post on singing and karaoke in Cambodia, but we're going to have to roll up our sleeves (and keyboards) to tell you a little more about this hot topic.
Arts and music in the average Khmer
In nearly every Cambodian we know, there is a singer, a musician or a visual artist. If you're walking the streets of Phnom Penh, just randomly pick people around you and have them sing, play an instrument or draw a picture, you'd be surprised. It's not their day job, it's just something they enjoy doing. You've got to hang out at the beer gardens, the karaoke or people's Facebook pages to see their knack for musical and artistic expression.
Take for example, King Father Sihanouk, a respected pianist, singer and composer. Or his son King Sihamoni, the present sovereign of Cambodia, a western classical ballet dancer and teacher. So Cambodians wouldn't be surprised if a colleague could play the guitar. It would be more surprising if she couldn't play any instrument or sing.
It's just something that Cambodians are used to doing, maybe we've got an affinity for music and arts.
In our office of 20, we can easily form a band with a drummer, a few guitarists, lead and backup singers, keyboards and a few Cambodian classical instruments. Probably not a band that's very good, but a musical band that can rock a few tunes nevertheless.
What does Cambodian classic rock sound like?
It sounds like rock 'n' roll from the 1950s to 70s, but with a definite Cambodian twist. Some of our favourite Cambodian rock songs are typical surf guitar style, clean pure clanging electric, with fast beats for swinging parties. Others are a lot more psychedelic with acid and summer of love reverb and tones.
The singing might be the most distinctive (not just because of the Khmer language). The lyrics are very proper (Khmer is a naturally formal language). There's lot of singing about love, boys meet girls, and going out having fun. The songs are very tongue in cheek, but remain respectful and civilised!
There was a lot of swinging in Cambodia's 60s, and if you look at pictures of our parents, they were fully dressed up mod style. Woodstock and the summer of love were very influential in Phnom Penh. The Beatles, the Stones, the Doors, Santana and many others were household names in Cambodian cities.
The young upper middle urbanites partied in the wee hours to the sound of local stars such as Ros Sereysothea, Yol Aularong and Sin Sisamuth. King Sihanouk, who played numerous instruments (clarinet, saxophone, piano), loved singing and encouraged musical creativity. Before the Rouge sent us back to the Stone Age, Cambodian society was a lot less conservative than it is today.
You'd be hard pressed to find a computer or a phone without a trove of songs from Cambodia's golden age. Just like Angkor, rock 'n' roll from the 60s and 70s was never lost by Cambodians. Once we got rid of the Rouge, people started listening, singing and playing our classics again!
Don't Think I've Forgotten
The easiest way to get into Cambodian rock 'n roll heritage is to grab some CDs at the Russian market in Phnom Penh, or the Old Market in Siem Reap. Any phone shop can upload a collection of classic songs to your specifications.
A documentary by John Pirozzi, entitled "Don't think I've forgotten" (2014), is a must see if you want to learn more about Cambodia's particular brand of rocking beats from the 60s and 70s. A labour of love, it tells the story of Cambodia's rock 'n' roll.
The film mixes interviews of old rock stars (one of them a biologist colleague of ours!), with archive footage of swinging Cambodians. The amazing soundtrack is replete with songs we grew up with, and testament to their enduring power to making Cambodians sway a little and dream a little…
Peace and rock!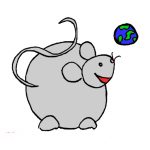 If you find our blog useful, please consider making a hotel or flight booking with our affiliate links. Happy travels!