Last updated on December 4th, 2018
Mon coins, Cambodian tical and Indochinese piastre
Amazingly, despite its massive size, technological and social advances the Khmer Empire relied mainly on old fashioned barter and imported coins. Mon coins from the Kingdom of Dvarati (present day Thailand) were quite popular during Angkorian times.
The first Cambodian coins, the tical, were issued under King Ang Duong in the 1850s. The tical was a silver coin weighing 15 grams and divided into smaller denominations of att, pe, fuang and salong.
The French colonial authorities introduced the Cambodian franc in 1875. My uncle has several coins with King Norodom I minted on them. The Cambodian franc was replaced by the Indochina piatre in 1885, which was in use until Cambodia's Independence in 1953!
See if you can find any Cambodian ticals, francs or piastres at the Russian market in Phnom Penh, or the Old Market in Siem Reap!
Cambodian riel or Spanish real?
Cambodia's official national currency is the riel (the unofficial one being the US dollar). The riel has been in use in Cambodia only since independence in 1953.
According to popular belief, our currency takes its name from a rather unassuming and small Mekong fish, the riel. Another theory suggests that the riel could be derived from the Spanish dollar (Real de a ocho), which was highly prized in 19th century Asia because of its silver content. Not such a farfetched idea since roman coins have ended here as well. The Real was one of the world's truly international currencies and widely traded in Asia.
Dollarisation in Cambodia
Cambodia is probably the most dollarised country in Asia, despite relatively steady economy and growth. There's no rampant inflation and the riel exchange rate to the US dollar has remained stable for the better part of two decades at 4000 riel.
It all started with the Civil War in the early 1970s, when the US pumped military and financial aid into Cambodia. Cambodians have been using dollars and riels alongside ever since. After the Khmer Rouge, the UN peacekeeping mission provided a new source of dollars into the country.
The US dollar is not just used for commercial transactions in Cambodia, but also for daily transactions: drinking a beer in a bar, buying groceries at a wet market, paying for your phone card… You can use riel without any issue, but it just becomes cumbersome to lug around bags of money to buy a flat screen!
Cambodians are well versed in the mental gymnastics of converting prices into dollars and riel. Pay for your purchases with a combination of dollars and riels, get change in both dollars and riels! Don't worry, you'll get the hang of it after a few days!
Riel denominations
The riel comes in denominations of 50 (Banteay Srei Temple), 100 (Independence Monument), 500 (Angkor Wat), 1000 (Gate of Angkor Thom), 20000 (His Majesty King Norodom Sihamoni), 5000, 10000 and 50000 (His Majesty King Norodom Sihanouk), 100000 (Their Majesties King Norodom Sihanouk and Queen Monineath).
A US dollar is roughly equivalent to 4 bills of 1000 riels. The 50,000 and 100,000 riel bills are seldom used. Expect to get plenty of small bills when you get your change back! Be sure to carry small bills in both riel and US dollars around for everyday purchases!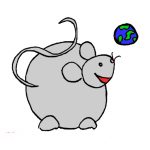 If you find our blog useful, please consider making a hotel or flight booking with our affiliate links. Happy travels!