Last updated on December 5th, 2018
So you've come to Lisbon on an austere shoestring or a fat northern purse? Looking for a place to sleep? Pedrito lives around the lowest part of lower Chiado, the gritty grotty one (Chiado is a pedantic quarter for fat cats, but the lower part is more mainstream authentic). Chum live around Rato, a typical if not so special area. Together we have some experience putting up friends and relatives from abroad into charming hotels, family guesthouses. If you're looking for a private flat, check out our blog post here.
A lot of the big international chains are on the Avenida da Liberdade, a somewhat boring area with little action and excitement. There are also plenty of lively hostels with English sounding names, thin walls and windowless dorms. In summer, air conditioning is more common than it used to be, and it won't be a problem. Winter is another story. Portuguese accommodation is badly insulated and badly heated. When it's cold… well it's cold and there's never enough hot water. If you're searching for some more authentic accommodation in Lisbon, try some of these boutique hotels and guesthouses! You'll probably find something you like in our picks for romance or cheap (but somewhat clean) dives…
Rua Nova da Trindade 2, 1200-302 Lisboa, Portugal – Tel (21) 346 12 41
EUR 20 (dorm) to EUR 60 (private room)
Crowd: Backpacking world travelers
Go for: Poetry on the walls
The fact that the place does not have a Portuguese name tells you about the type of international crowd they cater to. Their website even has standard Mandarin. By the way, do you know that China owns the Portuguese national electric utility and a few of our main banks? The hostel's location is very conveniently located at Chiado Metro Station, which puts you in the heart of the drinking and dining action. Whether you like the poetry of the hostel is a matter of personal taste, but this is a solid choice for private rooms with private bathrooms at reasonable prices (a double would cost you 35 euros). For that price, don't expect a big fat tuna steak and pasteis de Belem for breakfast! You get free wifi, some comfortable bean cushions in the common and usually friendly living room/kitchen area, as well as reasonable Portuguese cleanliness (we're not Scandinavians!). Don't go for the lower rooms as they tend to be noisy at night, and do ask for a room with windows!
Rua do Ataíde, 26A, 1200-035 Lisboa, Portugal- Tel: (21) 346 52 48
EUR 15 (dorm) to EUR 60 (private twin)
Crowd: Party on dudes!
Go for: All the basics with some friendly flirt
With a good location within minutes from Cais de Sodré, the Old Town Hostel is another convenient base for exploring Lisbon. Baixa do Chiado is a pleasant, if slightly uphill, ten minute away. Lower Chiado gives you a more authentic feel about the city, it does not sparkle with trendy cafes, rather it is peppered with local hang outs and restaurants that serve meal for manual labourers or office workers who like big portions. You can't miss the big green door that will lead you to the usual amenities: guest kitchen, common room, wifi, guitar etc. The ladies can bunk together in some female only dormitories and avoid the hairier traveling specimens. Little details like unisex and handicapped friendly bathrooms are thoughtful. Low season deals are near unbeatable, and if the staff remain friendly it's a stay!
Rua São Nicolau 41, 1100-547 Lisbon, Portugal – Tel: (21) 346 20 61
EUR 18 (dorm) to EUR 64 (double room)
Crowd: Backpackers who like it comfortable
Go for: Charm in Chiado
The private rooms of the Lounge Hostel don't come cheap in the high season, but they're clean, comfortable and for the most nicely decorated. The Lounge feels like a home rather than a hostel. The furniture, the wall paintings, the lighting, the bits and pieces of personal paraphernalia all make it a charming little piece of Chiado (the metro station is meters away). Evenings the kitchen is a bit cramped, especially when the bombastic hostel cook attempts to show his prowess to the ladies… but it's a good occasion too for Pedrito to make some friends from all over the world. For those who like it streamlined, the common areas are a little cluttered but they're for the most part clean. Private lockers for personal belongings are available with your dorm bed although you won't be able to stuff in your mega backpack inside. You can also check out the Lisbon Lounge Hostel (yes, yes, it's also alive!), operated by the same people, on the same website and a few blocks away.
Rua das Portas de Santo Antão 149-157, 1150-267 Lisboa, Portugal – Tel: (21) 346 41 97
EUR 40 (single) to EUR 60 (triple)
Crowd: Those looking for the essential and the warmth of a family homestay
Go for: Simple and central blue building
The Pensao Portuense is an easy Gnarfgnarf hotel pick: it is centrally located in the Rossio area, it is reasonably priced, it is run by a family like a family home (clean and neat). Singles with breakfast start at 40 euros, which is quite hard to beat in the centre of town. For that price you get air-con, a small television set, a clean modern shower and even a nice little rug! Ok, the walls are not stone thick but they'll do for that price. The rooms are simple and there is nothing superfluous. Anyway, you'll be bringing your Ipad, portable electronics and books right?
Rua Portas de Santo Antão 99, 1150-266 Lisboa, Portugal – Tel: (21) 342 66 09
EUR 80 (twin) to EUR 95 (triple)
Crowd: Families, budget and mainstream travelers
Go for: Plain and easy
The flowering residence is located 300 metres north of Rossio (Dom Pedro IV Square) on a pedestrian street, with easy access to metros, busses and trains. There is nothing special about this hotel but it delivers the goods: small and clean rooms for a reasonable price at the centre of Lisbon. Don't expect marble bathrooms (the showers are a bit cramped), flat screen TVs or freshly cut flowers and platters of fruits, but the rooms are clean and modestly decorated. You'll be using the restaurant for breakfast, but then again it's easy to go to a nearby cafe or a bakery on Rossio. Street side rooms are noisy and inner courtyards more quiet. Air conditioning seems to work in summer, but a little extra heating and hot water would be welcomed in the depth of winter. All in all, not a bad choice if you are able to get cheap advance booking.
Rua do Milagre de San Antonio 6, 1100-351 Lisboa, Portugal – Tel (21) 885 49 40
EUR 60 (not much view), EUR 109 (Castle), EUR 129 (River), EUR 209 (Balcony)
Crowd: Artsy Fartsy who like their comfort
Go for: Romance in Old Lisbon
When this small hotel first opened a few years back, we dropped by for a quick look after a night out in Alfama. The colours sprang as if from an ethylic dream! Pedrito still has the old brochure which read something like this: "Solar dos Mouros reflects the radiance of the Tagus and holds in its dreams all the enchantment of the Tágides, the river Nymphs evoked by the poet Camões." Both a guesthouse and an art gallery, the beautiful building clings to the slopes of the Castelo de Sao Jorge with a relaxing view on the Tagus. The pamphlet and the room design give you a good idea of what to expect. The cheapest rooms don't have much of a view, so don't go for them unless you are agoraphobic… You can't tell the difference between an art gallery and your own room, and you're cheating a bit by telling people back home that you stayed among the street urchins of Alfama roughing it. Basically you get pampered and you get to explore one of the most authentic quarters of Lisbon. If you like subdued colours and dislike modern art, this is not the place to sleep for you. The prices can be a bit expensive, but the Solar dos Mouros is worth a look if you are searching for a love pad and if you can afford it.
Rua das Cozinhas 2 (ao Castelo), 1100-181 Lisboa, Portugal – Tel: (21) 880 60 50
EUR 140 to EUR 275 (double)
Crowd: World travelers, honeymooners and fat cats
Go for: Modern comfort in a historical setting
This hotel is a historic building within a historic building as it used to be the kitchen of the Royal Palace, the imposing Castelo de São Jorge built by some of our more Moorish ancestors. There are not as many ghosts as in the rest of the castle as the kitchen only dates back to the 18th century. The walls are sturdy stone fortifications that may hopefully withstand an earthquake. Those who travel heavily beware: to access the hotel, you'll have to pull your luggage on cobblestones (or better ask the porters) and hike a little as this is a car free area. Ladies, please don't wear high heels although you look good in them! The tasteful decorations, subdued and modern, tastefully match the medieval structures. The 14 rooms are equipped with what world travelers from emerging economies can expect: the latest tech gizmos, clean bathrooms (if a bit small) and comfortable mattresses. You can relax and sip port wine in the garden after a day of discovery in Alfama. Feed the peacocks! Without discounts, the walk-in rates shoot through the roof and you're already on a hill… but this place has character!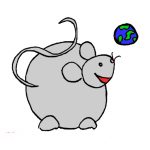 If you find our blog useful, please consider making a hotel or flight booking with our affiliate links. Happy travels!