Last updated on December 5th, 2018
Getting to Estoril and Cascais
Within a half hour commuter train ride from central Lisbon (Cais de Soudre), lie the beaches of Estoril and Cascais. This world famous strip of beaches is popular with Lisboans and royalties. Here you will see the casino, and the bare all ladies and lords. The train (Linha de Cascais) drops you right off at the beach at Estoril.
Since it is just a short and cheap train ride (around 2 euros), it gets crowded on the weekends and during the holidays. No need to hurry, trains run every 20 minutes or so. Who knows you might meet some nice people on the train. All in sandals and shorts with beach umbrellas and kids in tow. The glamourous types also take the train since it is very convenient.
Today we will not gamble our hard borrowed money away in Estoril's casino, instead head straight for the beach (just follow the crowd, they usually know which way the ocean is).
Three hundred meters right on the promenade is Jonas Bar, a great Brazilian restaurant and café. It's been around a while but their website is still mainly in Portuguese and still mainly under construction. They have a nifty 360 app that kinda makes us dizzy but gives you a good feel of what to expect.
Chill out here, have a freshly squeezed juice (or a pitcher of beer) while listening to some samba tunes. The fare is good and simple, finger foods, pasties, salads and burgers if you have an appetite. Ice cream and grease if you are big hungry after a swim.
It's a relaxing view on the beach and you may want to watch the sunset as the bar closes at 8 pm.
Estoril is not the place to swim. Sure plenty of people on the beach. Estoril is still a bit too crowded for Pedrito's taste.  It's worth a detour just to stare at the boobs and buns baking in the sun. It's  still at times a tasteless meat market.
A Stroll to Cascais
Move on leisurely towards Cascais for a swim at the beach. We recommend the beaches of Cascais because they still have the European Blue Flag label for environmental quality. Estoril loses its label on and off, probably too busy with Formula one (they actually can host only the lower formulas) to bother with water quality.
Pedrito and Chum don't like swimming in fecal matter, so Cascais it is. Besides the beaches of Cascais have been awarded accolades for sustainability and accessibility. They have inflatable wheelchairs so that everyone can dip their toes in the blue water.
Praia da Duquesa is the urban beach of Cascais and is very good for little ones. It features the usual bars, restaurants, lifeguards, and is relatively sheltered for some casual splashing. Praia da Conceição is just down the road and will do just fine as well.
Later in the afternoon, leisurely drift from Praia de Cascais to the town itself for some Frango no Churrasco (roast chicken). There are plenty of sidewalk restaurants to choose from on the main road leading to the little fishing harbour.
Cascais yacht marina is much larger than its fishing harbour, but it's roots are in the little boats bobbing on the waters, sometimes brimming with fresh sardines. The Citadel of Cascais and a wander around the cobbled streets will get your fill of history.
Relax at one of the casual restaurants with a view of the waves. It's close to heaven as you enjoy with your fingers chicken with a bit of lemon, and a drink with a view on a beautiful sea. The colours are real, you're not dreaming. Welcome to Portugal!
Bored? Check out our posts on activities and  things to do in Lisbon.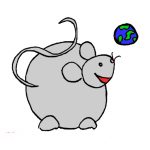 If you find our blog useful, please consider making a hotel or flight booking with our affiliate links. Happy travels!