Last updated on December 5th, 2018
The nice weather is a good excuse to party in Lisbon. The food is good, the ladies are slender in the wind, and the men with somber mood need a drink or two. Austerity measures or not, it is imperative to stay merry until dawn, or to talk it through a night of revelry in the forever young streets of Lisboa.
The Roman bridge of Alcantara no longer stands over the Tagus and its industrial roots have been replaced by bars, clubs and lofts with a view. The docks and marina are sleepy throughout the day, but at night the lights come out for one of Lisbon's main party hotspots.
The Zona Ribeirinha (waterfront), better known as Docas de Alcântara, provides harmless entertainment and lots of fun. The docks are lined up with bawdy restaurants, cafés and discos. We've never eaten there and never will because the food is priced for tourists, and isn't the good local stuff we like. But it's worth having some drinks by the water after supper and before going to night clubs.
One thing about going out Lisbon style – after eating supper at a restaurant (until about 11 pm or so), then going for a drink in a nice place (until 12:30 am or so), you will still be nearly first to get to the nightclub.
Things get warming up about 1 am, get nice and fullish about 2 am, and are somehow cruising about 3 am, maybe later. This is good because when you leave at 6 am or 7 am you can catch a nice warm pastry in the coffee shop which has just opened for breakfast. We don't need to taxi home, we can just take the metro straight to work and help pay back Portuguese sovereign debt after a good night of relaxation!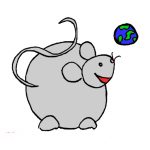 If you find our blog useful, please consider making a hotel or flight booking with our affiliate links. Happy travels!