Last updated on December 4th, 2018
Pedrito and chum are going surfing this weekend! Surfing the Portuguese way of course. Longboards, suits, grilled sardines, Duro wines, Serra da Estrela cheese, bread, olives, fresh produce, laughter and swapping stories with old seadogs while watching the sun set on Costa da Caparica. There be castles of sand too as the kiddies will be running on the beach and splashing in the small waves.
No, this is not the endless summer, although the springs can be early and the summers can be lately, there is real winter in Lisbon. But it's true you get gorgeous lights and sunny skies for a long time. And when the gloom mood sets in, you still have the sun in your hearts. Ah, the poet I am!
Getting to Costa da Caparica from Lisbon
To get to the beautiful coastline of Caparica, you need some wheels. So you'll have to get a ride with local friends or rent a car yourself.
Your trip will take you across the Ponte 25 de Abril, a cousin of the San Francisco-Oakland Bay Bridge (it was built by the same company). Pedrito and Chum have run a few times across this magnificent suspension bridge for the Lisbon Marathon!
You can stop at the main town of Costa da Caparica. There you have it! Portugal's longest stretch of uninterrupted beach: 30 km starting from the Tagus River.
But if you go down further south, there are some brilliant other beaches with excellent beach bars that serve very delicious foods and drinks. The further from Lisbon, the less crowded. But there'll always be enough sand and waves for everybody, big and small in Caparica.
Buses and ferries to Caparica
There is public transport but it is not as convenient as hopping on a quick train to the beaches of Cascais, north of Lisbon. For quick and easy access to the sea, read our post on the beaches of Cascais and Estoril.
Still, you can try taking the bus from Praça Francisco Sá Carneiro (Metro Station Areeiro). Bus 161 leaves every hour, so don't miss it! From what we're being told (we've never used that bus ourselves), it can take up to an hour from Lisbon to Caparica.
Alternatively, if you're staying somewhere near Cais do Sodré Train Station, you can try taking the ferry across the Tagus River to Cacilhas. And from then hop on a bus to Caprica.
Let's make it easy shall we? Pull out your phone and use your Uber account. A ride to Caprica from Lisbon should cost you between 10 to 20 Euros.
Legend of the old woman with the rich cape
Legend tells that long ago there once lived a very old lady in the Caparica area. She regularly came to town for mass, travelling great distances, wearing a multicoloured cape. After not seeing the old lady for several masses, the villagers went looking for her. She had passed in her home wrapped in her cape with a letter to the King. The King was presented with the letter that asked him to build a church. Gold coins kept falling from the cape ("Capa" means cape, "Rica" means rich). The King built the church to fulfill the old lady's wish, using her own gold!
Caparica resort town and the little beach train
Portugal is an old country full of history, but the town of Caparica has little cultural charm to offer. Think typical Southern Europe condominiums. By all means, have a look and a bite around town, but don't expect old Lisbon streets here.
There are a lot of eating and drinking options at reasonable prices. Tascas, local family run restaurants with simple hearty food, are all around. Caparica is more popular than the patrician towns to the north of Lisbon. Freshly caught seafood at reasonable prices is the usual fare on the local menus.
If you really don't like walking, you can take the min-train that runs the length of the beach. It's quite convenient if you have small children, prams, beach umbrellas, drinks and foods to feed your whole family and chums.
For beach and culture and pretty towns, Cascais and Estoril to the north of Lisbon are better options.
Surfing, swimming, sunning at Caparica
Surfing has really taken up in Portugal in the last few years. It's become a lot more mainstream and is enjoyed all year round. The surfers will be farther out, and their kiddies will be close to the shore enjoying the white water with Papa. Yes, we have many lady surfer friends. Pedrito and chum take turns swimming with the children, while their mummies ride the waves too.
Maybe Pedrito and chum can teach you to enjoy the waves. There are many surf schools with rental equipment on offer. Choose from body to long boards and try to fit in the rental wetsuits.
Getting your tits out for an even tan is acceptable and encouraged. We're in Europe, it doesn't mean the ladies are trying to seduce anybody. Pedrito and chum cover their manly flabs with wet suits but the temperature can remain a balmy 30°C in some autumn days.
If you're stopping at Caparica, coming early before 8 am on weekends will let you choose your favourite surfing, swimming and sunning spot. After 8, the Saturday and Sunday crowds start pouring in. You can also keep driving south until you have the beach to yourself…
Caparica is just across the bridge from Lisbon. After a while it is no longer called Costa da Caparica. Drive to Alentejo, an hour south of Lisbon. Walk ten minutes from the parking lot. Put your towel down. Wriggle your toes in the sand. Notice that you are the only person around on some of the most beautiful beaches in the world.
See you on the waves!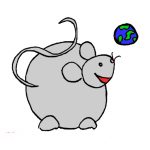 If you find our blog useful, please consider making a hotel or flight booking with our affiliate links. Happy travels!