Last updated on December 5th, 2018
Odd classic French dishes: snails, frog legs, goose liver pâté
We, the French, may have more culinary common points with the Chinese, than we think: we eat pretty much anything, in particular things that foreigners may consider off-putting.
Escargots de Bourgogne (Burgundy snails) are pretty common in supermarkets and restaurants. What do they taste like? Chewy, like rubber. Escargots are drowned in a rich butter, parsley and garlic sauce. If you've had garlic bread before, you get the idea.
Cervelle de mouton (mutton brains)? They start feeding it to you in primary school and most of us never develop the taste.
Tripes, langue de bœuf (beef tongue), pied de porc (pig's trotter) have fairly sizeable following, not just in the countryside, but also among Parisians.
When was the last time we had cuisses de grenouille (frog's legs)? Not that common, and not a particularly sought after dish, despite the myth.
There are about half a dozen boucherie chevaline still standing in Paris. Again, cheval (horsemeat) has not been a favourite for a couple of generations.
What about foie gras (goose liver)? Now, we'd have foie gras everyday if it weren't for the price and the cholesterol. It cannot be summarily dismissed as "just" liver pâté. If you've never had it before, here's your chance to eat what the locals eat. Foie gras comes in can, but can also be purchased from delicacy shops. Higher end restaurants and cuisine du Sud Ouest (southwest), where foie gras originates, will likely offer visitors the opportunity to enjoy a typical French delicacy.
Aside from these odd French dishes, you're safer sticking to classic French cuisine and the plats du terroir (regional dishes) that we list on our pages.
French Nouvelle Cuisine
"New Cuisine" is really not that nouvelle, as the term was coined in the early 1970s by famed French food critiques Mssrs Gault and Millau. Spearheaded by a generation of young chefs bored with classic heavy cholesterol laden French dishes, nouvelle cuisine made used of exotic spices, new kitchen equipment (microwave and Tefal pans…), and served smaller but exquisitely tasty portions. Paul Baucuse, the Troisgros brothers, Alain Sanderens have since retired but new generations of nouvelle cuisine chefs and groupies have taken the concept further.
Hors d'oeuvre
Escargots de Bourgogne – Burgundy snails
Foie gras – Goose liver
Huitres – Oysters (raw)
Quiche lorraine – Lorraine Quiche
Moules marinières – Steamed mussels in white wine sauce
Soupe à l'onion – Onion soup
Soupe de poisson avec la rouille – Fish soup with rust sauce
Traditional French main dishes (plat principal)
Boudin – Blood sausage
Bœuf bourguigon – Burgundy beef stew
Carré de porc – Roast pork loin
Cassoulet – Beans and sausage stew
Coq au vin – Rooster braised in red wine
Daube de bœuf – Beef and wine stew
Gigot d'agneau – Roast leg of lamb
Pot au feu – Beef stew
Dessert (Dessert)
Crème brulée – Caramelised custard
Charlotte – Sponge cake
Profiterolles au chocolat – Puff pastries served with melted chocolate and ice-cream
Tarte tatin – Caramelised fruit tart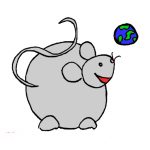 If you find our blog useful, please consider making a hotel or flight booking with our affiliate links. Happy travels!