Last updated on December 4th, 2018
Ello, or should I say "Konnichiwa" today? This is Yvon, your Parisian host.
We will be taking you to a very interesting slice of Paris. There is a large Japanese expatriate community (around 20,000) and French Japanese population in Paris. Yes, there is a little Tokyo or a small Japantown in Paris too!
Parisians, and the French in general, have for a very long time been interested in all things Japanese. People of my generation, 40 something, ahem… grew up watching Japanese dessins animés on TV. Back in the early 1970s, every kid tuned to "Goldorak" (Mazinger), or "Albator" (Captain Harroku). Ok, we didn't find out about their real Japanese names until we became adults, and they were all dubbed in French… Did you know that France is a world Judo powerhouse? The first French Judo sensei came back from training in Japan in the early 30s! Mishima and Murakami can be found in any bookstore and any public library in Paris. And the list goes on, of all things Japanese that have been adopted by Parisians…
Real Japanese Food in Paris
As students, and to this day, we've been patronizing Japanese restaurants in Paris (the real ones, and the fake real outlets). If you fancy some quick and casual yakitori (Japanese skewered meats), check out our post on fake real Japanese food and the Parisian student in Paris.
Actually, what do we mean by real Japanese food? You don't have to be Japanese to make good Japanese food, or do you? My uncle worked in a Japanese restaurant for many years as a student, then as a chef de partie. He eventually became a librarian, but he still makes a very nice suki yaki!
It's not the food per se. Or not just the food. It's the ambiance, the atmosphere, the fleeting illusion that for a few minutes, if you close your eyes and savour your "authentic" Japanese dish, you are back in Shibuya… with some French tourists speaking in the background… and your waiter taking a call from Morocco…
And that's the advantage of cosmopolitan world cities like Paris: you will get Japanese dishes, prepared by Japanese cooks, using Japanese ingredients. And you will also get amazing fusion French Japanese cuisine that enlightened local patrons will gulp down with little hesitation.
Rue Saint Anne: from Gay Paris to Japanese Paris
Rue Saint Anne is located just a short walk from the Paris Opera. So you'll no doubt be able to fit it into your busy sightseeing schedule of the 1st and 2nd Arrondissements (Paris Districts). The street stretches between Avenue de l'Opéra and Rue Saint-Augustin.
Rue Saint Anne is an old Parisian street that had been famed for male prostitution since the 1700s at least. Nightclubs, restaurants, bars flourished from the beginning of the XXth century. By the 60s, Rue Saint Anne was the place for homosexual expression and liberation. Since the 1980s, le Marais District (3rd and 4th Arrondissements) has since taken the hotspot for LBGTQ life in Paris.
Little by little, Japanese restaurants and supermarkets opened in Rue Saint Anne, first catering to Japanese businessmen who had started travelling the globe with the Japanese economic expansion. For some reason, Japanese businessmen enjoyed staying at the hotels around the Paris Opéra. Rue Saint Anne has become the unofficial Japanese district of Paris, catering to all Parisians, Japanese and non Japanese.
We don't call Rue Saint Anne, "little Tokyo" or "Japantown", as other cities around the world do. It's more simply referred to as "le quartier japonais" (the "Japanese quarter"). In fact, it's more like a Japanese street, rather than a whole district like Chinatown in the 13th Arrondissement of Paris.
Don't expect all restaurants on Rue Saint Anne to be run by Japanese Parisians. Conversely, not all Japanese chefs have their establishments in the area either. This is Paris. So don't be surprised if the local bakery serves Japanese French bread and pastries…
Our favourite Japanese restaurants and markets on Rue Saint Anne
For our ruffian French palates, any donburi (rice bowl) dish will do! And the fast casual udon noodles are great for a quick Japanese lunch break without breaking the piggy bank! Of course you can always follow the local Parisian Japanese (or rather line up with them at the more popular establishments).
And if you've had too much Japanese food lately, you can always feast on Cambodian, Cantonese, Korean or even French cuisine on Rue Saint Anne!
16 rue Sainte-Anne
75001 Paris
Aki is in many ways a typical Parisian boulangerie with Artisan baguettes and traditional French breads. All breads are home leaven and home baked (we don't joke with breads in France). Here you'll find what you find in most French bakeries: breads, pastries, sandwiches, salads and drinks. But Aki is also a Japanese boulangerie… a real feat! Delicious soft and sweet buns of mochi and matcha… and some crazy yet enlightened combinations of French and Japanese cakes. You can also go for French baguettes with Japanese fillings (try the Ton Katsu), or a variety bento box!
6-8 rue Sainte-Anne
75001 Paris
In this neat Korean and Japanese convenience store, you can stock up on udon noodles, fresh squid and tuna, kimchi, Japanese sake and beer. If you fancy Japanese curry pouches, you'll be happy with their selection! They also have tons of Japanese sweets: biscuits, mochi cakes, ice creams, strawberry pocky etc. A Star Trek Universal Translator would be useful if you intend to communicate with some of the staff.
1 rue Villedo
75001 Paris
It's one of those establishments on Rue Saint Anne with always a line. Always somebody waiting outside. Well, so you decide to wait too and see what the fuss is about… Kunitoraya is an udon noodle specialist. Their funky website gives you a little idea about their zany attitude to udon life: 1) eat your udon with chopsticks, 2) slurp your udon as you eat it or eat your udon as you slurp it, 3) eat your meal while it's hot, 4) Udon is alive! Go for the classic Tempura Udon (prawn fritters). The 7 euro lunch special will take you back to Japan (where they also have a restaurant). Kunitoraya runs a more formal restaurant with a pricier menu at 5 rue Villedo.
14 rue Molière
75001 PARIS
Established in 1958, Takara is the self styled oldest Japanese restaurant in Paris, and the "canteen of celebrities". A suki yaki will set you back 34 euros. Most traditional main dishes are in the higher 20s. For those who like their raw fish fresh, and their Japanese food prepared old school.
Bizan
56 rue Sainte Anne
75002 Paris
Okay, we were invited there once by a Japanese friend of ours who was visiting from New York… If you like cosplaying with your katanas and shogun armour, this is a good setting. The staff are dressed in traditional garb, and presumably not just to impress. Beautiful, serene, discreet, refined and on the expensive side. Better if your company is footing the bill… Lunch menu at around 50 euros, dinner for 100 euros. Still much cheaper than a holiday in Kyoto.
Bon Appetit!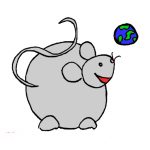 If you find our blog useful, please consider making a hotel or flight booking with our affiliate links. Happy travels!