Last updated on December 5th, 2018
The City of Lights
You've made it! Welcome to the capital of France. If you're from London, New York or Tokyo or any other large cosmopolitan city, you'll feel right at home with our tips and travel advice. Paris is mix of people from around the globe, wherever you're from, you're likely to find people from your own part of the world in Paris. You'll find restaurants and shops that serve food from your corner of the earth too.
Learn a few words of French to get by. Although people speak a little more English than in other areas of France, it will be difficult to just survive on international sign language alone. Have a look at local customs (such as greetings by kissing cheeks or vigorously shaking hands) in our post on useful French expressions and idioms.
Paris is an old city with historical buildings and museums everywhere you look. Paris must be one of the most beautiful cities in the world!
LIVING IN PARIS
Paris is (very) aggressive and fast paced. Parisians are stressed out of their minds, you can tell by their frowns and their gait as they rush to work (or to hang out). Learn to complain about everything, nothing is perfect in this life! Complain about service, it's a scandal! Complain about good food, it's a scandal too! Complain about the cost of living in Paris, outright scandalous!
Dress well, at the very least don't dress in "potato bags" as we say. Parisians have to look the part. Ladies don't walk around in Yoga leggings (even if they are on their way to a Yoga class). Even the most casually dressed Sorbonne student has a carefully calculated (cheap but trendy) wardrobe. Parisians wear sports shoes only when they exercise (they usually don't exercise).
It's easy to get around in Paris. Pick a relatively central location, such as the Latin Quarter, the oldest part of this old city. We've put up a list of our favorite hotels and restaurants in the Latin Quarter (that's where we live, where we studied, where we hang out!). From the Latin Quarter, explore the city of lights to your heart's content!
Paris has excellent mass public transport (metro, buses, trams, trains). Check out our blog post on how to navigate Paris public transport in style. Metro and bus stations are always within sight anywhere you stand in Paris. And you can get anywhere in Paris quickly and cheaply (when there is not strike or demonstration). Most Parisians don't own cars or only use cars when they need to get out of the city or go on holidays.
If you have time, walk! Parisians (and French people in general) don't exercise. They eat, they drink, they smoke but they do move about. Walk to get groceries, walk to hang out, walk to the nearest metro station. You'll get a feel of the city if you use your feet to explore. Our section on self-guided Paris walks include romance around Montmartre, the Latin Quarter, the banks of the Seine, and cover enough ground and landmarks to get you acquainted with the locals.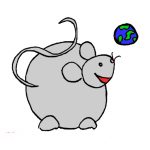 If you find our blog useful, please consider making a hotel or flight booking with our affiliate links. Happy travels!
---
---
HANGING OUT IN PARIS
Parisians hang out at cafés, at restaurants to eat, drink, talk and just watch the world go by for hours and hours. A typical discussion involves some complaining, some deconstruction and some reconstruction of anything and everything. Social networking in Paris doesn't take place in smartphones, it requires people to actually hang out and meet other human beings. This is indeed very old school. You have to talk to the waiter to order food, no app for that in Paris.
Hanging out also naturally means doing cultural stuff. Culture is everywhere in Paris: expos, exhibitions, plays, books, bookstores, bookshelves, theatres, concerts, music, operas, cinemas, hip hop, ballets. Take your pick. From a very young age, it is considered normal to take kids to museums, not to do kiddie stuff, but to see adult cultural stuff and to learn about the world! Parisians will always talk about the latest exhibition in town. Egyptian underwater archaeology? Oooh… American hyperrealist paintings? Aaah… Japanese cinematography from the late 1960s? Yeaaah!
Check out our recommendations for drinks and music hotspots, and venues for performing arts on our section on things to do in Paris.
TRAVEL TIPS FOR PARIS
Our travel blog has dozens of semi organised pages on how to make the most of your visit to our wonderful city. We cannot help complain about Paris, but we love it all the same.
From unexciting questions such as what metro ticket or Navigo pass to buy, to more crucial issues of cheeses, wines and fine foods, we're happy to share with you some travel tips by the locals. What are the top romantic spots in Paris? What to do with children in Paris? Not exactly secrets, just what any Parisian knows and does daily!
Bonne continuation!