Last updated on December 5th, 2018
Waaah, we have eaten so many mooncakes during this Mid-Autumn Festival. But then again we, Ah Choy (aka Warren Wee) and Ah Chong (aka Tony Tong) always eat so many mooncakes every year!
What are mooncakes?
Mooncakes are a Chinese pastry. They're round cakes about 10 cm across and 3 cm thick. The crust is usually quite thin, and a soft golden brown chewy. Instead of a baked crust, snowskin mooncakes sport a glutinous rice crust. Some people like the crust, others prefer the filling!
The standard filling consists of lotus seed paste and red bean. It's quite common to find salted egg yolks, nuts and seeds. Some people can't stand salted egg yolks, others want plenty of pumpkin seeds.
Mooncakes filled with just lotus seed paste are classy and classic. They're the most expensive. Some cheap bakeries will mix a bit of lotus with a lot of bean to reduce costs, but it doesn't taste the same at all. Anyway, even the cheapest mooncakes are relatively pricey. Red bean mooncakes may be standard fare but still taste scrumptious. Mooncakes, packed with walnuts, peanuts, almonds, pumpkin seeds, watermelon seeds and sesame seeds, have nutty followers too.
There are plenty of modern filling variations that compete to be over the top. Pick from durian, pineapple, taro, chocolate, prune, melon, lychee and whatever combination you can dream of.
When do you eat mooncakes?
Mooncakes are traditionally eaten during the Mid-Autumn Festival, which roughly falls in September and October every year. It's a harvest festival, celebrated across Asia. It's also known as the Moon Festival, Harvest Moon Festival or even Mooncake Festival.
The festival is essentially to give thanks to good harvest and to get together with family and friends. This of course involves a lot of eating and drinking, and not just of mooncakes. Some people are really into lion dances and lantern making.
Moon watching should be an essential part of your Mid-Autum Festival experience. Okay, there is a fair amount of light pollution in Singapore. But on a clould less sky, the moon should be bright and beautiful enough for all to gaze.
During the festival, you'll find the broadest variety and highest quality of mooncakes. Everywhere you look (supermarkets, malls, bakeries, coffee shops, food courts, convenience stores, hastily set up stalls etc), mooncakes will pursue you. There is no escape! But you can also eat mooncakes all year long. The choice will be more limited but mooncakes will still easy to find.
Our favourite mooncakes in Singapore
There are lots of places to buy mooncakes in Singapore. You might pick up a few at the local bakery to stuff yourself between buffets, or you might be looking for that very special box for your sweetheart, grand parents, friends or colleagues. The pastry must taste good, but the wrapping must also be tasteful!
From a few coins to several hundred dollars, there are mooncakes for all tastes and purses. All the luxury hotels in Singapore will try to get you spending a small fortune. But don't underestimate the authenticity of the little corner stall with huge lines!
Very expensive Singapore mooncakes
Grand Hyatt Hotel: mooncakes with liquors and boozes such as Strawberry Tequilla and Violette Gin. Exotic names for exotic yet surprisingly delicate combinations. If you can afford it, why not? We're still waiting for the Chateau Petrus mooncake…
Shangri-La Hotel: bird's nest mooncakes, chocolate salted toffee mooncakes, all in silk boxes you can recycle for your high-end jewellery.
More affordable Singapore mooncakes
Bakerzin Bakery: low sugar lotus paste, ginger, melon seed, wholegrain nuts, and slightly healthy snowskin mooncakes. Mooncakes by people who actually make pastries for a living.
Mr Bean: classic and cute mooncakes at Singapore's favourite soya milk outlets. The kids will use the box for their toys. This is a solid choice for those who don't want to spend a fortune but can still get a piece of the … mooncake.
May the Mid-Autumn Festival bring you peace, harmony, unity, rejuvenation and a lot of delicious mooncakes!
If you would like to sample more local dishes and foods, read our introduction to the four national cuisines of Singapore.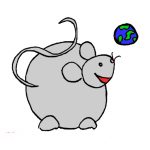 If you find our blog useful, please consider making a hotel or flight booking with our affiliate links. Happy travels!