Last updated on December 5th, 2018
Singaporeans are usually articulate in the English Language. Visitors can get by without uttering a single local phrase. However, to express wit and sarcasm, a number of idioms should be inserted at judicious points of the conversation.
Paiseh
Use this expression concurrently with an apology. If you are paiseh you're not only sorry but also terribly embarrassed about your disrespectful behaviour or statement. This useful phrase will get you out of any sticky situation! For instance, step on someone's toe with your stiletto heel. Say sorry and paiseh and you probably won't be hauled to foot the medical bill.
Kiasu
This famous adjective describes the typical Singaporean i.e. one who is literally afraid of missing out on a good deal or bargain, be it a sale or queue for dotcom shares. Kiasu Singaporeans are everywhere. Watch them rush to secure a table at a busy hawker centre. Do the same or you won't get to eat until the cows come home. Watch them queue for anything that is cheap or free. If you see a queue, just join it even if you do not know what it is for. You might end up feeling like a total fool but you might win some fast car or a high tech flat screen TV!
Wa Lau
This is a popular expression in Singapore. Use it when you want to express shock or surprise. Exclaim it with style or risk sounding like a sissy. Just watch the youngsters weave it into every sentence and you will learn fast. Alternatively, use Jia Lat to express shock. It is substantially equivalent to 'Oh No!' or 'Damn it!' so it can be quite useful. The locals will definitely look up to you if you say it right.
Sian
If you are dead bored in Singapore (and this is likely after a few stays) just say you are feeling Sian and release a heavy sigh. It may not get you far but perhaps a friendly local will point you in the direction of the nearest cinema where you can get your fill of Hollywood once more, or better even to a hole in the wall.
Pick up lines
Singaporean ladies, are they gorgeous? To show your appreciation for their beauty, the adjective Cheo would be handy and might win you some points too! For gentlemen… well, there are many anorak geeks in Singapore but if you are lucky to spot one just tell him he is cute.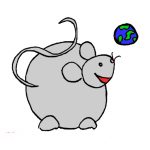 If you find our blog useful, please consider making a hotel or flight booking with our affiliate links. Happy travels!