Last updated on December 5th, 2018
Know that English will be close to useless in France. In Paris, in touristy areas, there may be a few English speakers. Once, we saw a Japanese-French phrase book with some pictures and drawings. Try something similar for English to French. Here we provide our very own Parisian French idiomatic expressions and phrases you won't find in most learned phrase books. Our objective is to make you sound like a true born and bred in Paris in no time. A few cultural pointers will prove handy. You will be able to look and sound the part for at least the first few seconds of the conversation.
Verlan (Wardsback)
A l'envers (backwards) becomes verlan (wardsback). Born in the banlieue and the cités (the low income housing ghettos surrounding Paris), verlan consists of inversion of syllables. Verging on slang, it can be used with relative ease and is not considered particularly rude.
We can assure you that even advance French learners textbooks won't give you the phrases and idioms we provide here. The mainstream guidebooks don't usually discuss verlan, but no doubt they will eventually cut and paste from our pages.
In Paris, verlan is a must if you want to look the part. Incidentally, you won't understand what people jibe if you don't know the basic verlan expressions.
Start easy by peppering your conversation with relou (heavy, annoying) and complaining profusely. Talk about going to a teuf (party). If you want to play it cool, keep on uttering laisse béton (forget it) with a jaded look. In no time, you will start forming complex sentences such as: C'est mega relou, j'suis trop véner, mais laisse béton (it's mega annoying, I be annoyed, but forget it…)
Basic French
Bonjour – Good day (greetings)
Au revoir – Goodbye
Oui – Yes
No – Non
Merci – Thank you
Moi – Yes
Vous – You (polite)
Toi – You (familiar)
Où est… – Where is…
French Civilities
Je ne suis pas du cru – I am not of this wine year (not from around here)
Ca va? – How goes?
Ca va… – It goes…
Monsieur – Sir/Mister
Madame – Madame
Mademoiselle – Miss
French Chit Chat
Pas mal – Not bad
Vachement – Extremely (+adjective)
Super cool – Super cool
Cher – Expensive
Pas cher – Cheap
Goûtu – Delicious (for food)
French Verlan
Moeuf – chick
Koeuf – cop
Véner – annoyed
Relou- annoying/heavy
Ouf- crazy
Teuf – party
L'Amour
Toi et moi – you and me
T'es mignon – To show appreciation for a man
T'as de beaux yeux – You have pretty eyes (old fashion pick-up line)
C'est l'amour – This is love!
Je t'aime – I love you!
French idioms to express discontent
Nobody complains as much as French people. True but Parisians are the whiniest among Frenchmen. We like to express our discontent given any opportunity, this is assuredly at the heart of true Paris culture. Do not hesitate to make a fuss and bicker if service is inadequate, or simply if you feel like nitpicking.
Caca – pooh (milder form of merde, also the little gifts left by Parisian dogs)
Merde – s****
Putain, chier! – whore, s***
Merde in France – merde in France (this is a famous French song)
Other useful French expressions
Au secours – Help!
C'est la vie – That's life!
Téléphone maison – Phone home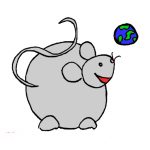 If you find our blog useful, please consider making a hotel or flight booking with our affiliate links. Happy travels!