Last updated on December 5th, 2018
FOOD FOR THE PORTUGUESE NAVIGATOR
We are a proud race of navigators and discoverers. Can't possibly go sailing around the world on empty stomachs. We love our seafood grilled, steamed, baked, roasted but always fresh. If you don't like fish, it's because you've never had it properly cuisined. There's nothing like a good swordfish steak or a whole grouper to get you going (or sleeping) for the rest of day. We eat tons of seafood, the fresh kind! Of course, a big glass of beer or wine, with cheese and smoked ham, is also much appreciated. Portuguese food is usually quite good, and has that home-made look and taste you won't find everywhere these days. Soak everything in olive oil if it's not already swimming or submerged in olive oil.
Some little tips on eating out: waiters will bring out bread, butter, maybe some cheeses and other little things. What you eat you pay, if you don't touch it, you shouldn't pay for it. The daily specials are usually the best bet, especially with the fish, which should be fresh from that same day. Tips are not outrageously high here, about 10% is nice, 15% you'll make good friends with the waiter, higher than that and you're probably flirting.
PORTUGUESE APPETIZERS
Caldo verde – Minced cabbage soup
Chouriço – Smoked spicy pork sausage
Pasteis de bacalhau – Cod and potato cakes
PORTUGUESE MAIN DISHES
Arroz de marisco – Seafood risotto
Bacalhau à brás – Codfish with fried potatoes and eggs
Sardinhas assadas – Grilled sardines
Açorda – Bread and shellfish stew
Ameijoas á bulhão pato – Clams in garlic and coriander sauce
Caldeirada – Fish stew and bits and pieces of seafood catch of the day
Porco á alentejana – Pork with clams, served with fried potatoes
Entrecosto , Costoletas, Lombo – Pork ribs, chops, loin
Feijoada – Stew with different kinds of meat, potatoes, legumes
Frango no Churrasco – Charcoal roasted chicken, ask this with hot piri piri…
Bife – Beef steak
PORTUGUESE SEAFOOD
Amêijoa – Cockle
Bacalhau – Cod
Camarões – Shrimp
Dourada – Dorade / Seabream
Gambas – King prawns
Garoupa – Grouper
Lulas – Squid
Lupo – Octopus
Mexilhões – Mussels
Santola – Crab
Sardinha – Sardine
Peixe espada – Swordfish
PORTUGUESE DESSERTS
Arroz doce – Rice pudding spiced with cinnamon
Baba de camelo – Camel's drool (never mind what it sounds, it tastes good!)
Mousse de chocolate – Chocolate mousse
Pudim flan – Flan
Pasteis de Belém – Belém pastries (check out our lyrical blog post on these)
Pudim Molotov – Egg pudding that melts in your mouth (rather than explodes in your face)
PORTUGUESE DRINKS
Cerveja – Beer
Vinho tinto/branco – Wine (red/white)
Vinho do Porto – Port wine
Piri piri – Hot pepper sauce!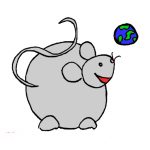 If you find our blog useful, please consider making a hotel or flight booking with our affiliate links. Happy travels!