Last updated on December 5th, 2018
Khmer Classical Dance
Performances are still organised following religious sacraments by the handful of Khmer artists who still believe in preserving the finer arts. Episodes of the Reamker, or Khmer Ramayana, are performed here with accompanying musicians and singers. The audience is friendly and so are the actors and dancers. Very few people have had the privilege to attend a classical Ramayana performance by the Royal Ballet.
The Apsara Sor, or white apsara, is the equivalent of the danseuse étoile of the troupe. She is the embodiment of Khmer culture and the ideal of beauty with all the possible attributes of intellect, culture, and refinement! Apsaras have been trained in Cambodia for over twelve centuries. To become an apsara is to devote one's life, from early childhood, to rigorous physical and artistic training.
Khmer Shadow Theatre
There is a handful of performing troupes of Sbek Thom (literally large leather) shadow theatre in Phnom Penh and few more in the rest of Cambodia. Sbek Thom features two metre high leather puppets lit against a white screen by torches (or modern projectors), and a classical pin-peat music ensemble. Like the Royal Ballet, Sbek Thom has been inscribed by UNESCO to the list of Masterpieces of the Oral and Intangible Heritage of Humanity.
The origins of Lkhaon Nang Sbek may date back to pre-Angkorian times. A religious ritual, shadow theatre would take place three to four times a year on special occasions such as New Year or the King's Birthday. The puppets are made from a single piece of leather and represent deities, cities, animals, battle scenes etc. The figures are drawn on the hides, cut out, and attached to bamboo sticks that will allow the dancers to manipulate them. Without any doubt, children, as well as older spectators, will cheer for Hanuman and his wily soldiers, the legendary monkey commander, son of the Wind God. Sbek Toch (small leather) and Sbek Poar (coloured leather) are other variations of classical Khmer shadow theatre.
Venues and Troupes
The Royal Ballet consists of a host of dancers, musicians, singers, stage and costume designers etc. from the Royal University of Fine Arts (RUFA) and the Ministry of Culture and Fine Arts. These troupes are often on foreign tours and their performances should not be missed when in Cambodia. Generally opened to the public (except when entertaining foreign dignitaries), classical ballet and shadow theatre performances are likely to be held only on special occasions in selected venues in Phnom Penh, and occasionally at Angkor.
In Phnom Penh, the Sovanna Phum Art Association holds regular performances of Khmer shadow theatre. Their website is not always current so we suggest contacting them directly. Amateurs of a modern and creative approach to Cambodia's artistic heritage may also be interested in attending dance and theatre projects by Amrita Performing Arts.
Amateur troupes perform at many of Siem Reap's hotels, including the Grand Hotel d'Angkor, and the Angkor Village Resort. These shows provide visitors glimpses of the aesthetics of Khmer classical dance, without however religious and ritual significance. The accompanying all-you-can-eat buffets are not usually conducive to philosophical and cultural musings. La Noria Hotel regularly organises shadow theatre and traditional dances as well.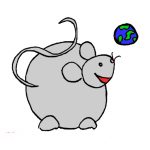 If you find our blog useful, please consider making a hotel or flight booking with our affiliate links. Happy travels!