Last updated on December 5th, 2018
Ah! Traveling with kids! The art of compromise… and great times together!
With a few tips from Gnarfgnarf we hope you can plan your days so everyone is happy, adults and kids alike! Our tips are either free (at least free for kids), or fairly cheap.
1. Animals, animals and more animals!
As you might know, or might have found out the hard way (or rather soft and sticky…), there are many dogs in Paris. There also are many pigeons, which children either dislike or love running after… If these animals are your kids' thing, they should be easy to please just walking around the city! However, if your children need bigger Paris animal thrills, here are a few tips.
Planning to visit the Louvre, or the Sainte-Chapelle (Holy Chapel)? A short walk to the animal shops along Quai de la Mégisserie (1st arrondissement) might keep your little ones happy and more patient. They can have a look at small animals (dogs, cats, rodents, birds…). On Sundays, some animal shops might be closed, and you can make your way to the Marché aux Fleurs (The Flower Market) on l'Ile de la Cité (4th arrondissement) instead. This market becomes the Marché aux Fleurs et aux Oiseaux (The Flower and Bird Market). No caged cats or dogs here, but the chirping birds provide a cheerful change from the Paris pigeons!
La Grande Galerie de l'Evolution (the Evolution Gallery) is located within the Museum d'Histoire Naturelle (National Museum of Natural History), in the Jardin des Plantes, 5th arrondissement). Do not head here if you don't like stuffed animals… I am not too keen on taxidermy myself, but I have to say the Animal Walk, with elephants, giraffes and zebras in the glass-covered hall, is quite a majestic sight. Hopefully beautiful enough to inspire adults to do something about endangered species so our children can also see them in real life!
Close to the Grande Galerie de l'Evolution is the Galerie des Enfants (Children's gallery) , where there are many fun and interactive exhibits in English and French. It's probably best suited for primary school children.
If your kids (or yourself!) have still not had your animal fix, the Ménagerie du Jardin des Plantes (zoo) is a few minutes walk away through the garden.
Tickets:
Grande Galerie de l'Evolution only : 7 euros per adult / Free for anyone under 26.
Grande Galerie de l'Evolution + Galerie des Enfants : 9 euros per adult / 7 euros for under 26 / Free for under 4.
Ménagerie (zoo) : 9 euros per adult / 7 euros for under 26 or for anyone who has paid a full price ticket at the Museum d'Histoire Naturelle / free for under 4
Both the Grande Galerie and the Galerie des Enfants are pram (and wheelchair) friendly. Yeah!
For more on the Jardin des Plantes (Botanical Garden) and walks in the area, check out our Latin Quarter Walk, and our blog post on Cherry Blossom in the Jardin des Plantes .
2. Jardin du Luxembourg – Luxembourg Garden
The Luco, as the Luxembourg gardens are affectionately called by Parisians who frequent it, is one of Paris' bigger parks. Marie de Médicis, mother of Louis the 13th, had the Luxembourg gardens created in the 17th century. The garden's design has changed over the years, and is now accessible to common folk. Young princes no longer learn hunting skills here, but all the modern princes and princesses can enjoy different activities in the Luxembourg.
Set your kids loose on the gravel paths, but NOT on the grass!! Although some lawns are open to public trampling, most are not. Take them to see the ponies and the miniature boats sailing on the main bassin, or have a look at the apple trees. In the warm months, there are free concerts under the kiosque (band stand, close to the Luxembourg RER Station), and always lots of kids bobbing to the music or trying to climb onto the band stand.
There are a few playgrounds in the Luxembourg gardens. Small kids have their own playground close to the Orangerie (glass house orangery, next to the Senate) (free). There also is a huge playground with 2 areas : one for 3-7 year-olds, and one for 7-12 year-olds. It has many fun activities for climbing, sliding, twirling, swinging, gliding… And it's a real hit with the kids! For adults, it can get a bit noisy, but it's great to see the children having so much fun. It's well worth the 1.60 euro per adult and 2.60 euros per child.
For a few euros, kids can also ride a pony, sail toy boats on the main bassin (free if you bring your own boat), ride paddle-cars and swing on squeaky gondola-like two-seaters (I have never tried as a kid, and the swinging would probably make me sea-sick, but the children seem to enjoy it…)
Older kids might enjoy playing basket ball, or ping pong (bring your own equipment, or make friends with the local teenagers!). The tennis courts can also be booked (registration and booking online http://www.paris.fr/tennis, but your can always go to the tennis hut and see if any courts are free).
If all else fails, or if the weather is bad, head to the Théâtre des Marionnettes, the Puppet Theatre (4.70 euros per person). Shows (in French only) are on when school is off (Wednesday, weekends, public holidays and school holidays). Check the schedule on the puppeteer's website.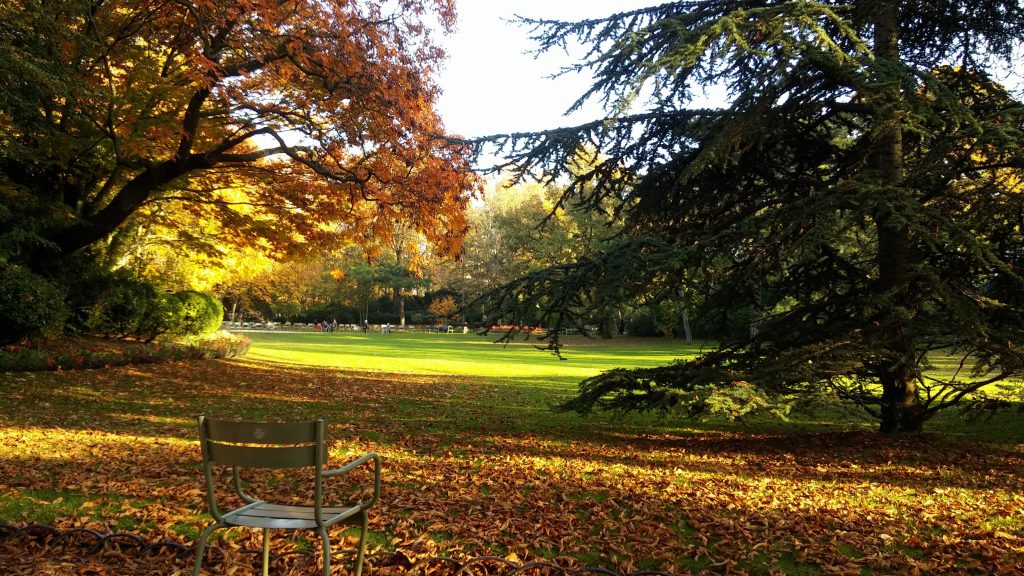 3. Playgrounds
Not heading to the Luxembourg garden's playgrounds?
No problem! There are pocket playgrounds in nearly every public green space in Paris. This makes weaving playground time into the cultural visiting and/or shopping schedule fairly easy. We can't possibly list every bit of green with a playground in Paris, but here are Gnarfgnarf's favourites for the central Paris area (1st, 4th, 5th and 6th arrondissements):
1st arrondissement: the Tuileries garden, the Palais-Royal garden, Les Halles garden, Le vert Galant Square (on the Western tip of l'Ile de la Cité).
4th arrondissement: Square Jean the 23rd (behind Notre Dame), Tour Saint Jacques Square (around the Saint Jacques Tower), Square Albert Schweitzer (close to métro Saint Paul), la Place des Vosges.
5th arrondissement: Thermes de Cluny garden (Museum of the Middle Ages), Square Capitan – Arènes de Lutèce (Lutetia arena), Square Saint Médard (at the Eastern end of rue Mouffetard), Jardin des Plantes (Botanical Garden). Check out our Latin Quarter Walk for more on la Rue Mouffetard, Lutetia Arena and Jardin des Plantes.
6th arrondissement: Luxembourg garden and the Observatoire garden, Square Félix Desruelles (next to the Saint Germain Church), Square Ozanam (around Montparnasse Metro Station and la rue de Rennes).
4. Manèges – Merry-go-rounds
Music, flashing lights, swirling animals and cars…It's funny the effect of merry-go-rounds on children! Many of these manèges can be found in central Paris, and in tourist areas (Eiffel Tower, Sacré-Coeur Basilica). Look out for them in the larger parks (Jardin des Plantes, Tuileries, les Halles, Buttes Chaumont Park). Others can be found in front of the Hôtel de Ville (City Hall, 1st arrondissement), next to métro Saint Paul, and close to Montparnasse Station. My favourites are the one overlooking the Eiffel Tower, from Trocadéro Esplanade (16th arrondissement), and the cute one with wild animals in the Jardin des Plantes.
During the Christmas / New year period, more merry-go-rounds appear around Paris, and many of them are free! The charm of an evening manège ride, with lights, music and sometimes the sweet smell of candy floss is hard to resist for older kids too (ahem… I mean adults)… So climb aboard!
5. Swimming pools with kid pools
OK so you headed to Paris during the summer holidays, and now the kids are all annoyed and hot and sticky… Your suggestion to visit the Panthéon (5th arrondissement) to cool off (it stays fairly cool under the huge dome…) was greeted with more groans and sorry eyes. What can Gnarfgnarf suggest? A trip to the pool! It might not be the ultimate cultural visit, but you'll get to have a splashing time with the children and see how some of us Parisians cool off during the hot months.
There are quite a few piscines (say "pee – seen", swimming pools) in Paris, so do ask around for the most convenient one for you. It costs about 3-4 euros per adult and usually half price for kids. You'll be asked to wear a swimming cap, called bonnet (they can usually be bought from the swimming pool vending machine). Lockers are provided. Showers are sometimes mixed; just in case you are not comfortable with the idea, ask first.
In central Paris, few pools have a baby pool. Check out the Jean Taris Pool (baby pool and small garden for sunning), close to rue Mouffetard, and the swimming pool on rue Pontoise (5th arrondissement), where there is a kid friendly corner.
When the sun is out and hot, why not enjoy Paris from the deck of an open air pool? My favourites are the Joséphine Baker pool (a floating pool on the Seine in the 13th arrondissement), the Emile Anthoine pool (15th arrondissement) for its view on the Eiffel Tower and baby pool, and the Butte aux Cailles pool (13th arrondissement), for the historic setting, neighbourhood feel and kid pools.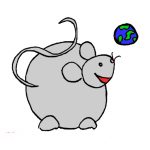 If you find our blog useful, please consider making a hotel or flight booking with our affiliate links. Happy travels!