Last updated on December 4th, 2018
From Really Cheap to Really Expensive Spas
Yes, we know. Hardly anything is affordable in Singapore. Definitely not the car, and definitely not the condo either. But if you look closely, there are plenty of small everyday pleasures that can be had at reasonable prices. Chicken rice at the food courts, trinkets in Chinatown, local football matches…
As for pampering yourself at spas, well, it's a mixed bag. You can have dubious places where they entice male customers with ladies that are suspiciously smiling and charming, and the higher end spas and wellness centres that are superbly staffed and equipped. You'll need only a bit of change for the former, and you'll have to secure a loan for the latter…
But you don't actually have to spend a fortune if you go to the right spas in Singapore. The establishments we list are not meant to be exclusive. We go to a spa like we go to a hairdresser, expecting quality service at reasonable prices. Many establishments have member and non-member fees. If you have a membership, you'll get the discounted price list.
Working late? Not a problem. Go straight to head to toe bliss from a stressful office day. Most spas open until 11 pm, with a few until dawn!
Of course, we all have our preferences. So go on, treat yourself and find out where you want to experience a foot massage, a full body rub or just a gentler pampering.
Our Favourite Affordable Spas in Singapore
Locations: Yishun, Alexandra, Upper Thompson, Novena, Fort Canning, Tampinese Central, Orchard Tanglin, Dobhy Ghaut
Healing Touch have been slowly and surely building their little spa empire in Singapore. With 8 convenient locations across our island, healing is always within easy reach. Their online booking system is easy to use, really transparent and gives plenty of details. First choose a branch, then choose service (body massage, facial treatments, body slimming, or body massage and scrub). You can even request your favourite employee from the dropdown menu! Next, choose a slot (time and day). Enter your details, you're set! They have tons of videos describing the various services available and you can always call in for additional questions. An hour long Asian fusion massage, a deep tissue massage or an acupressure massage will cost you $55. You can also get a two hour long massage and scrub for $120.
Locations: Bukit Timah, Goldhill, Jurong Kechil, Sembawang, Pasir Panjang, Siglap
Although House of Javanese Massage has 6 branches in Singapore, these tend to be strategically located in the "heartland", i.e. at HDB hubs (Housing Development Board subsidised accommodation, where the majority of Singaporeans live). You're likely to get an MRT train station nearby, but less likely to hang around these areas if you are just visiting Singapore. The Goldhill Plaza branch is the most convenient location, as relatively central. They have pre-natal, post-natal and baby massage! So you're all set from conception to toddler years. Strangely they don't offer children massage? A 15 minute baby massage will cost $23 for non-members. An hour long traditional Javanese full body massage will cost $65. You get a slight discount for two hours at $120. A lifetime membership costs $200 and comes with a free hour long massage. Members get up to 25% discount on list prices.
Locations: Chinatown, River Valley, Bukit Timah
Le Spa has active marketing and prides itself as being the sanctuary for the dynamic urban! They therefore always have recurring promotions that are highly competitive. Check whether the 45 minute massage for $38 is on. Le Spa offers all services in half hour segments. Urban fusion starts at $38 for 30 minutes, $60 for an hour, $90 for an hour and a half, and $120 for 2 hours. You can also get a Taiwanese foot massage, "royal balenese" or "classic Swedish retreats". Their leaflets at times read like a corporate report, but their central locations and very long opening hours (they're closed only between 6 and 10 am) make relaxation easily accessible.
Locations: Robertson Walk, River Valley, Orchard, Holland Village, East Coast,
Sometimes you don't necessarily want a whole body massage. Maybe it's just your feet, or your neck and shoulders? Natureland's menu of spa services might just offer what you need. Get 4-in-1 therapy (head, shoulder, neck and hand) for $40 an hour. 5-in-1 Therapy (add foot) will cost you a bit less than $60: 40 minutes on feet, 20 minutes on the rest. Try Tui Na (Chinese "push and grasp" based on traditional medicine and energy). You may be able to get your qi boosted for about $70 an hour. Natureland also offers pre-natal massage, slimming massage and body scrub. With centrally located outlets opened from 10 am to 5 am, subdued ambiance and prices, and online reservation, Natureland has plenty of opportunities to excuse yourself for a little pampering.
Kompong Glam
289 Beach Road #01-01, Singapore 199552
Tel. 6295 5000
Rule of Thumb is a cheeky new comer with just one spa location in Singapore, at the edge of Arab Street. So if you're visiting the Kompong Glam area, Rule of Thumb will provide much needed relaxation from a day sightseeing in the hot humid Tropics. Check out our post on Arab Street and the neighbourhood around Sultan Mosque before you indulge. Foot reflexology starts at $53 for an hour for non members. body massage at $65. There's an extra charge of $20 for oil. So overall it's a little more expensive than our other mainstream options, but you may prefer the feel of the small boutique. Rule of Thumb is located in a cute historical shophouse, an increasingly rare sight in Singapore. Still jetlagged? Rule of Thumb is open until 4 am!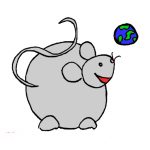 If you find our blog useful, please consider making a hotel or flight booking with our affiliate links. Happy travels!