Last updated on December 5th, 2018
Cambodian Karaoke Repertoire
Long forgotten western classics such as "Love you more than I can say" and "Streets of San Francisco" are popular karaoke songs in Cambodia. Both Khmer and English versions are usually available. Karaoke is arguably the most popular Khmer pastime, right along pétanque, badminton and football. It is usually referred to as "oke" in Khmer.
The Cambodian Karaoke repertoire is rich in romantic songs ("Plhegn romantique" or romantic music), love songs and easy listening songs. It's not that rock and roll (such as Cambodian 1960s and 1970s surf guitars) is not popular in Cambodia, but it's more that the average Cambodian singer is better versed in the sad love story genre.
Make your Voice Heard in Cambodia
Visitors are often surprised to discover the average Cambodian will gladly make his melodious voice heard. There is in fact no such thing as closet singers in Cambodia, only karaoke singers. Karaoke is practiced in groups of friends in private booths. Drinks and food is ordered: beer, wine, juices and fresh fruits.
After a few cans everybody is expected to shake a leg or an arm while somebody sings. If you get the opportunity, go karaoke with Cambodians and ask them to perform classic 1960s and 1970s songs by Son Sin Samut. Other favourites include romantic duets between a male and female singer, which is usually an endless source of gossips and innuendos.
Air-conditioned karaoke rooms are usually priced at US $5 per hour. Beware however, some "karaoke" parlors are simply bordellos in disguise. Always check with local city slickers that you are looking for a place to sing, a family outing where women customers are also welcome. Karaoke in Phnom Penh, Siem Reap or any other city's beer gardens is best left to semi-professional singers as you could be the laughing stock of the whole restaurant, in good humour of course.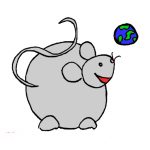 If you find our blog useful, please consider making a hotel or flight booking with our affiliate links. Happy travels!