Last updated on December 5th, 2018
What goes into Singapore chilli crab?
Chilli crab is probably a dish that exists in many countries. But obviously Singapore chilli crabs are native to Singapore! The legend says it was all started in a food cart back in 1956 by husband and wife Mr Lim and Madame Cher "with just a couple of kerosene lamps, wooden tables and stools". The crabs were stir-fried over charcoal in a rich and sick tomato and chilli sauce. The dish was served with French bread for dipping in the sauce (and presumably for wiping your plates clean).
There are variations of the basic recipe, but generally you'll be able to taste garlic, shallots, ginger, scallions, chilli sauce and tomato sauce. The end result is a tangy and sweet dish rather than a hot and spicy one.
To cook Singapore chilli crabs, you need fresh mud crabs. Scylla serrata are dark blue, deep green brownish looking arthropods that live in mangroves across Asia. Singaporeans don't usually go for the giant specimens (2 kilograms and above).
When freshly cooked, mud crabs have a firm texture and a refined sweet taste. Old crabbies tend to be nutty tasting with a paper consistency. Thus, you absolutely want to go to restaurants that serve the freshest seafood.
How Far Will you Travel for Singapore Chilli Crab?
Most likely not that far unless you have a sudden craving for the little critters. If you've been running, cycling or simply walking leisurely along the sea at East Coast Park, you would have spotted imposing seafood restaurants. They're okay lah, but unless you live in the area, it's not really worth trekking all the way out there. If you're going to go far, the seafood better be good.
Chinatown also has seafood restaurants. Particularly, those who conspicuously display Singapore chilli crab cum Tiger beer menus. These outlets are generally geared towards tourists and foreign visitors.
Our favourite restaurants serve fresh seafood and fish. That really makes a big difference. It doesn't really matter what secret recipe they use to make the chilli crab. It won't amount to much if the chef can't get his hands on fresh crabs. Restaurants that serve fresh seafood at reasonable prices are hard to come by. But crab is never cheap. For those who prefer fish or prawns, there should be enough delicious alternative dishes as well.
Our favourite Chilli Crab and Seafood Restaurants in Singapore
Block 89, Marine Parade Central, # 06 – 750, Singapore 440089
At Roland, any occasion is an occasion to eat Chilli Crab. They have menus for lunch and dinner, buffet, wedding, birthday, mother day, father day… Roland is the self-style founder of Singapore chilli crab. So if you want to lick your fingers through a bit of culinary history, this is the place. Mind you, the original restaurant closed long ago and was relocated to Marine Parade, just off the East Coast Parkway. We also like the dim sum pushcart which provides some nice alternatives for those who don't like crab or fish. Roland can accommodate 1000 people, so it's not the best place for a quiet date.
Blk 211 Toa Payoh Lorong 8, #01-11/15, Singapore 310211
The restaurant "formerly known as Mellben" is one of the more convenient options closer to the city centre. Their website is neatly laid out with salivating pictures. You can even order online for pickup and delivery. Kelly will serve you Singapore chilli crab, but her team can do much more: meats if somebody in your group doesn't like fish and funky variations of crabs, fish, prawns and clams. The claypot crab vermicelli soup is well respected and the salt & pepper crab is easy and good. Any combination of fish and cooking method can whipped up on order: Nonya, Teochew, Hong Kong, black garlic… We haven't dared try the "Pataya Dancing Style" fish cooking method.
J.B. Ah Meng Restaurant
534 Geylang Road (Lorong 30), Singapore 389490
Ah Meng is a good and cheap (for seafood) restaurant in the heart of Geylang. Geylang is Singapore's notoriously seedy red light district. Just joking lah, nowhere seedy in Singapore, all very tame and clean. But Geylang does have a very slight scandalous reputation. Very popular with the locals, thus long waits when it's busy. And it is always busy! Despite the pink plastic plates and spoons, the food tastes surprisingly good. If you're the patient sort, and don't mind elbowing a few people to get your chilli or black pepper crab, go look for that shophouse in the wall.  Open until 3 am.
1 Bah Soon Pah Road, Singapore 769959 (off Sembawang Road)
Some people need to see the fish, prawn or crab swimming before it gets sautéed. It's probably for reassurance that seafood will be fresh. But we've always wondered… what if it was just for show? What if they just cooked frozen fish in the back kitchen? Well, at Orchid Live Seafood, they have an awful lot of giant fish tanks lined up with the catch of the day. The lobster porridge is what makes people come here from afar. They also serve crab, but their Steven Chicken is also in high demand. It's basically chicken cooked like pork spare ribs but without pork spare ribs (no pork, no lard in the kitchen).
If you would like to sample more local dishes and foods, read our introduction to the four national cuisines of Singapore.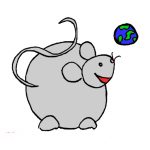 If you find our blog useful, please consider making a hotel or flight booking with our affiliate links. Happy travels!