Last updated on December 5th, 2018
What more than a cool soak or a good workout after a dusty hot day in Siem Reap, Angkor? Head for one of Siem Reap's many pools, where for a price ranging from free to over 20 dollars, you can enjoy a refreshing swim. This price usually includes access to the hotel gym as well. Happy sweat and soak!
1. Dive into the mother of all Siem Reap tropical pools at Sofitel
Go there for: a peaceful world-class dipping in a big big pool dotted with lush planted islands.
Extra splash: dog-paddle, breaststroke or freestyle your way around the organic shaped pool and lounge under the shade in the deck chairs.
Price: at USD 25 a dip (USD 100 monthly), Sofitel splash costs the same as your daily entrance to Angkor. But hey, after playing temple explorer or urban workaholic, who doesn't deserve a luxury soak?
Click here for the website of Sofitel Angkor
2. Soak in history and colonial chic at Raffles Grand Hotel d'Angkor
Go there for: an atmospheric dip in Siem Reap's grand old lady. Although the pool is not an original feature of the 1932 Grand Hotel d'Angkor, it is a most welcome addition.
Extra splash: Peel off your safari helmet and linen pants and soak your travel-worn body in colonial chic. Order a gin+tonic. The quinine in the tonic water will help keep you malaria-free.
Price: USD 130 monthly. No more one-day dips, unless you book a room of course…
Check out our review of the Grand Hotel, our historical pick for Siem Reap.
Click here for the website of Grand Hotel d'Angkor
3. Frolick in salt water at the Prince d'Angkor Hotel
Go there for: a large salt water pool in the middle of town(500km from the beaches of Kompong Som Sihanoukville), just off Sivatha Boulevard. The sea in Siem Reap doesn't get any closer!
Extra splash: Swim long laps in the Prince d'Angkor's long pool and emerge feeling like a king. Be here before entire tour groups descend on the pool to make the most of your royal workout.
Price: 8 USD a dip (58 USD monthly). The gym is well equipped too.
Click here for the website of Prince d'Angkor
4. Massage and bubble your aches and worries away at Soria Moria's sky jacuzzi
Go there for: a soothing soak in a cosy bubbling tub on the rooftop. The Jacuzzi is conveniently located in a corner of the rooftop bar and restaurant.
Extra splash: Let the bubbles from the Jacuzzi and your ice-cold Angkor beer ease your pains away as you watch the sun set and the moon rise over Siem Reap.
Price: for a few dollars, soak (your body) and sip (your drink). There's a bigger pool (though not enough for proper lap swimming) on the ground floor of the Soria Moria Hotel too.
Check out our review of the Soria Moria Hotel, our do good boutique hotel pick for Siem Reap.
Click here for the website of the Soria Moria Hotel.
5. Dip in pure Angkorian style in the West Baray
Go there for: the ultimate Angkor plunge. Head to the south-west corner of the West Baray, most motodups from town know where to turn off Road 6.
Extra splash: Unroll your 'ketail' (mat), order some grilled chicken (we recommend opting out of the stuffed grilled frog…), rent an overinflated bicycle air chamber as a float, and DIVE IN!
Price: free! Extra riel for the barbecued meat, and mat or tube rental. People here might be swimming fully clothed, so you might want an extra t-shirt and shorts over your monokini.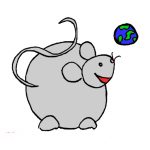 If you find our blog useful, please consider making a hotel or flight booking with our affiliate links. Happy travels!