Last updated on December 5th, 2018
When traveling to a place I've never been, I always wonder what should I bring and what should I pack? Will the local supermarkets sell dried fish and jasmine rice? Noodles? Tampax tampons, sunscreen SPF 100, low sugar biscuits for the children? Soon you end up with suitcases filled to the brim with unnecessary clutter. And to your dismay, you discover that many things are locally available. So I'm going to tell you what you can find in Siem Reap so you can save a bit of extra luggage cash to bring souvenirs home instead.
I have put up some pictures of the Khleang of Angkor Thom. They're located around the Terrace of Elephants and the Prasat Suor Prat Towers. I took these misty pictures a few years back, around the wet season 2006, but the so-called royal warehouses or storerooms have remained pretty much the same since they were built in the late 10th century by Jayavarman V or Suryavarman I. By Khmer Angkor standards, the Khleang are rather small, and most likely used to house foreign dignitaries rather than merchandise and goods as their name suggests… Maybe a thousand years ago, you could find wares aplenty from around the known world in the Khleang…
So let's have a look a what the local 21st century supermarkets have to offer in Siem Reap. Lucky and Angkor Markets are conveniently located next to one another in the centre of town on Sivatha. Not as well laden as the main stores in Phnom Penh, but between these two grocery stores you honestly should be able to get most essentials. The grand father of supermarkets in Siem Reap is Chao Ang Hok, not very far from the stone bridge on the right handside of National Road 6 as you drive to Phnom Penh.
Lucky supermarkets is your average Asian store and was bought out by a Hong Kong based conglomerate in 2012. Travellers familiar with Cold Storage and Giant supermarkets in Singapore and Malaysia will feel right at home with basically the same selection of home brands. Angkor Market is a mini mart that packs a big punch with lots of imports from Europe. Chao Ang Hok also sells to hotels, restaurants and smaller stores. Here, you're likely to run into the chef of your guesthouse looking to buy a block of five kilograms of Emmental or a crate of Burgundy wines.
Sure, you won't find the latest professional haircare shampoo here, but the main brands from l'Oreal to Garnier, and other cosmodemonic multinationals are all on display. Never fear, you'll be able to purchase all mainstream consumer products including toothpaste, sun lotion, skin care, mouthwash, shaving cream, floss from household brands such as Procter and Gamble, Unilever, Colgate Palmolive, Arm and Hammer etc. Kraft, Nestle, Coke and Pepsi all offer their soft drinks, chips, crisps, cookies and biscuits, chocolate and candies to the locals and tourists alike.
See, you can have your share of junk food when you tire of the Lok Lak beef and fish Amok. What about some alcohol? Wines of the World and spirits at bargain prices since the duty stamp is very low in Cambodia and Buddhism does not expressly forbid a gulp every now and then. Of course, try the local palm wine.
Parents will be happy to find jars of baby food from Nestle, Gerber and a few organic brands. Infant formula from Nestle, Abbott and most of the French and European brands are available, including soy based powder and lactose free formula. Pampers and MamyPoko diapers can be bought even in smaller convenience stores and at road stalls by the unit for emergency leaks!
Medicine from Europe and the US can be found in the pharmacies of Siem Reap, but do bring along prescription drugs and prescriptions.
What clothes should you pack in your suitcases? Forget the t-shirts and other short sleeves, they're cheaper here. Pick up some shorts and swimming trunks in town to enjoy your spa/pool after a day of temple trekking. Bring shoes and sandals, especially running shoes and other sport shoes as the imports cost a fortune in Siem Reap.
That's it! Bring the bare necessities with you, buy everything locally to keep the Cambodian economy steaming, and load up on souvenirs without worrying about excess luggage. Sok Sabay!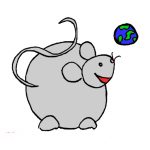 If you find our blog useful, please consider making a hotel or flight booking with our affiliate links. Happy travels!