Last updated on December 5th, 2018
Wa lau! My girlfriend's laptop is beat for goods. I thought it was again one of her hopeless cry for help moments as she is so clueless about computers ("What happened to my bookmarks on Firefox?"), but it looks like the thing is done for this time.
Anyway I was about to head out to Sim Lim Square to procure myself some DDR4 memory for my own ultraportable, and I could pick up some older DDR3 for hers and get a new operating system installed. I must have told her a thousand time to switch to Linux but she seems to be stuck in windows and doors limbo.
On the Gnarfgnarf Singapore shopping section, we've already posted on Sim Lim as an interesting stopover for visitors to Singapore who want to purchase some electronics.
Here I will share my experience of Sim Lim for those more interested in computers, hardware, software and IT components. Sim Lim Square prides itself on being "Singapore's Largest Electronics and Computer Centre". It may be true, as it is more customary for local announcers to tout themselves as the biggest in Asia (most of the time obvious lies since Singapore is so small).
GETTING TO SIM LIM SQUARE
To get to Sim Lim, take a bus, or better if you are only familiar with getting lost in limbo in Singapore, take the MRT and get off at Little India. Note:  don't mistake Sim Lim TOWER (a high rise colorful building of offices and shops) and Sim Lim SQUARE (a black onyx box).  Sim Lim Tower is just a five minute walk from Sim Lim Square
The building is nothing much to look at from outside. It's not fancy, it's not ritzy, as it is a little bit on the old side. It's been there long time, yes long time since I was a kid almost. The shoppers are not ritzy either, no glamorous top models as advertised, more like nerdy IT experts and skinny computer geeks with double pair of glasses.
As you walk through the main entrance, don't expect some nice hostesses handing you some flyers, more like big aunties with photocopies of the latest incredible deals. Take everything that is handed to you and scan through the listings to get an idea of the offers for desktops, laptops, hard drives, memory, CPUs, video and sound cards, cooling fans, cases, and endless list of accessories and software.
TIPS FOR BARGAINS AT SIM LIM SQUARE
Six floors of IT jumble, so don't get too overexcited too quickly!
It's hard to find a good deal here if you don't know the going prices. Of course, you get the price list, but you have to negotiate from there. It's about eleven in the morning when I get to Sim Lim and the place is barely warming up. The vendors are a mix of old hawks picking their teeth for the remains of their noodle soup breakfast, and young eager smartly dress fast talking wannabes.
What always strikes me is how the old uncles know their products. They seem ancient, and I am sure they can't use internet. Yet they will tell you the technical specs and bargain hard. I think they are tougher than the young smarty pants salesmen at Sim Lim.
My tip is to check prices at three different floors, and maybe even offer an outrageous price to see their reaction. See, you're visitors, not locals, and that means you have little clue in terms of local prices.
Sim Lim is the place if you know what specific and rare computer parts you want, but if you're like my girlfriend and Bloomfield sounds like an ice cream flavour to you, better stick to the main purveyors of household electronics like Best Denki, Challenger, Courts, Harvey Norman. Their websites will give you an idea of what to electronics you can find in Singapore.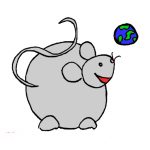 If you find our blog useful, please consider making a hotel or flight booking with our affiliate links. Happy travels!