Last updated on December 5th, 2018
How to Get to Sentosa
Wa lau! April Fool's day, raining cats and dogs for seven days already. What is this? A beam of sun through the clouds of Singapore… Come on, head for the wonderful beaches of Sentosa Island with Ah Choy and Ah Chong!
So Ah Chong made me listen to this famous French song by Mr Serge Gainsbourg, entitled "Sea, sex and sun". Well it's a cool memorable little track but on the prudish beaches of Singapore, you're not going to get any of the middle one unless you want to get arrested for indecency by the Sentosa rangers, zooming around on their Segway wheelers.
Sentosa is a huge amusement park, complete with near-Universal Studios, kids attractions galore, ice cream and burgers, aquariums, plastic buildings and luxury resorts. Now, we're not in the mood today for the breakneck rides, instead we'll go straight for the beaches, possibly some of the best in Singapore.
To reach Sentosa, get off at VivoCity MRT station. Load up on foods and drinks at the hypermarket and food courts if you want to save a bit of money, as we explain on our post on VivoCity swimming. It is quite dear to buy beers and snacks once you've crossed over to Sentosa. Head for the fourth floor, pay your three dollar admission with your MRT ez link card (you don't need to queue for a separate ticket). Hop on the monorail all the way to Beach Station. All the way for this five-minute extremely high speed ride (yeah, they call it the Sentosa Express)!
The Beaches of Sentosa: To Swim or not to Swim?
Sentosa has three beaches (technically it's just a continuous stretch of about 2 kilometres), reclaimed from the sea, using the very finest beach from Malaysia and Indonesia. It's a thorny issue with our neighbours. These days a lot of it comes from Cambodia. Singapore is an island… who knows where we'll be with an extra metre of sea level compliments of climate change?
So no need to go to Bali or Langkawi? We're just joking lah! Our review of Sentosa's finest beaches will give you a good idea of what to expect: mainly some harmless rest and relaxation, and a much needed break from the high rise condominiums of Singapore.
First of all a word of caution: the water of the Straits of Singapore are as clean as a maritime highway packed with lines of container ships, cargo ships, oil tankers, fast speed shuttles and the odd trawlers. If you take a look at some of the older paintings from the British era, you will notice that back in the days sailing ships were lining up on the horizon already waiting to anchor in Singapore's harbour. After a nice swim, better lace yourself with a good dose of shampoo and your favourite body wash. All of the three beaches of Sentosa have superlative showers, changing rooms and toilets. That's probably one of their best features.
Siloso Beach
Best for party!
Siloso Beach is immediately to the right of Beach Station. This is convenient as you can quickly snatch a few burgers from the ubiquitous Golden Arches, and some ice cream from your favourite global brands. A pitcher of beer from a beach bar could easily set you back SGD 40-50 on a busy night. The Seven Eleven convenience store by the station is another good fall back plan if you don't want to end up a beach bum faster than you can get drunk. The shop is loaded with a good selection of alcoholic, non alcoholic beverages and plenty of junk snacks for beach partying.
From our pictures, it looks the part of some secluded island in the West Indies. You'll be surprised to see that we have not doctored the colours of the sea. What a romantic outing! Sea, sun and sand. But unfortunately you can also spot the refineries flaring their methane away and belching out huge plumes of black soot. That's also the real colours… It's hard to escape the ungainly industrial sights from Siloso Beach.
Not that you would care… This is the party beach, where things are happening in bars with suggestive names such as Bikini… It's all very tame but there are good opportunities to meet up and chat up with Sarong Party Girls (SPRs) and hot bodies (yeah, if only…), when you're lounging on deck chairs sipping cocktails with cool composure. Siloso is best late afternoons and throughout the night. Coastes offers popular jazz on the beach, with good tunes and live bands. It is good that the music can be heard from quite far. The trick is to look for a nice spot to sit on the sand and to keep your toes and cans in the water. Now that's a recipe for a chill out evening with friends!
Palawan Beach
Best for kids!
Palawan Beach is just a few minutes walk to the left of Beach Station when facing the sea. It consists of a large cove that's really nice for swimming laps. The kids will love the playgrounds flanked by machine gun nests from World War II (tastefully repainted pink, yellow and other rowdy colours), and the series of cascading miniature waterfalls and water fountains. They can spend hours there while you put up your feet on the outdoors wooden tables of the food court. Order some local dishes if you didn't load up on noodles and rice at the VivoCity food courts. And check out our introduction of local Singapore delicacies on the Gnarfgnarf Eat pages.
On all of beaches of Sentosa, there is a first aid and surf station. Not much to do for Ah Chong's younger brother on week days, but the Sentosa bay watch team stands on alert on the weekends and holidays, where the island swarms with crowds.
Don't forget to cross over the suspension bridge (or floating bridge at high tide) to what is touted as the "Southernmost Point of Continental Asia". First of all, it's obvious that this is not even the southernmost part of Sentosa Island… and don't forget that Singapore is not part of continental Asia as it is an island… Anyway, with these caveats in mind, it is still an enjoyable mini excursion to the two viewing towers appropriately surrounded by coconut trees.
Tanjong Beach
Best for Robinson Crusoe!
Tanjong Beach is a good twenty minute walk to the left of Beach Station when facing the ocean. The walk along the entire length of the beaches of Sentosa is shaded with greeneries and provide an ideal running and cycling circuit. You'll notice that music magically oozes from the bushes and the plants, and that there is plenty of entertainment along the way: parrots, peacocks and even good looking people sun tanning.
You can also hop on the beach tram. There is one roughly every ten to twenty minutes. You have the choice between a modern overkill purple Volvo truck that looks a bit overpowering for the little trolleys it pulls, and a smaller toy truck which is our favourite and pleases the kids as well. There are many stops along the beach, so hop on and off as you please.
Tanjong is the smallest of Sentosa's beaches. Its attraction is that it does not have any attraction. It barely makes it onto the the island map that every visitor gets. There at the tip of the upper left corner, a little cove. For the time being, and unfortunately not for long, the buildings of the Tanjong Beach Club stands alone.
When you look out to the sea you see water and islands, and the occasional spec of a boat on the horizon. Yes, Tanjong Beach is the only beach on Sentosa where the vista is not marred by a long line of waiting super tankers. There is a time for dancing and partying, but sometimes you may also just want to pull out a book at the shade of some welcoming trees. At Tanjong Beach, there is less time to strut around to flex your botox muscles or your silicone implants. Instead, you can breathe, and stretch a little and find the yoga or let the qi flow in you.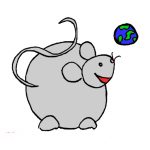 If you find our blog useful, please consider making a hotel or flight booking with our affiliate links. Happy travels!