Last updated on December 4th, 2018
Wah lau! I've had so much fried food at the weekend's family dinner! How to last the whole working week eating out with colleagues? Better eat some healthier lighter meal! Let me grab my acolyte Ah Chong (aka Tony Tong). Follow me Ah Choy (aka Warren Wee) on an introductory exploration of Singapore yong tau foo.
What's Yong Tau Foo?
Ok, first let's try to clear out the way it is spelled. YTF can be spelled yong tau foo, yong tofu, yong tahu, yong tau fu… Basically everybody seems to agree, you add "tofu" to "yong". Yes, you've guessed correctly that YTF (no it's not a tactical special unit, just an innocuous casual dish) consists of tofu!
So if you like tofu, you'll love yong tau foo in Singapore, a staple of traditional Hakka cuisine. The Hakka are a people from Southern China, with distinct cultural traditions (and amazing food of course).
At its most basic, yong tau foo consists of tofu filled with ground meat (usually pork) and fish paste. It's usually served with lots of vegetables (the healthy part) in a broth with noodles. So picture a bowl of soup with floating pieces of tofu. Hungry yet?
Where to get Yong Tau Foo in Singapore?
Any good hawker centre or food court in Singapore should have at least a yong tau foo stall that serves acceptable yong tau foo! Closer to feeding times, you'll see lines starting to form up at the yong tau foo stalls. The popular appeal of such a basic dish never seizes to amaze us! It's comfort food, reassuring, filling and yet not heavy at all.
Everybody has his own favourites, and it's true that some yong tau foo stalls are better tasting than others. Long lines are a sure sign that the stall is a good one! Don't forget to check the cleanliness rating of the stall (read our post for further explanation). Chef's dubious personal hygiene is not usually a problem for yong tau foo as everything is boiled into the broth. Wait for the piping hot bowl to appear on your tray!
The broth better be tasty
The soup, the broth or the stew, whatever you want to call it, better be tasty. In our opinion, this is what makes or breaks the yong tau foo chef. People who want to take shortcuts will poor bags of MSG to make the soup quickly tasty and salty. But that's not the way we like our broth. The chef and his underlings need to get up early to prepare a good stock made of pork, lamb or chicken bones.
If you don't want the broth, it's okay too. You can have your yong tau fu served dry. On occasion, I've asked to sample a spoonful of the broth (especially when there's no line at the stall)…
Noodles or rice with your tofu
I prefer my yong tau fu with noodles or vermicelli. Sometimes I like the noodles on the side, sometimes floating in a big bowl of everything: tau foo, vegetables and noodles. Some people like it better with rice, and often you will have the option as you place your order.
How to order your yong tau fu: pick and choose
Yong tau foo stalls are easy to spot: they look like piles of trays of tofu variations and vegetables. You pick and choose what you like, and you get charged accordingly.
So if you feel like a healthy meal, just order some plain tofu with a bit of broth and vegetables (don't forget unless specified, meat and bones went into the stock, so not purely vegetarian). I might start the week with a simple combination of tofu, mushrooms, lady fingers, sliced bitter gourds, eggplants… maybe a little bit of surimi. And end the week with the full order: fried tofu, fried tofu stuffed with ground pork, fish balls, fried fish balls, and meatloaf looking bitter gourd…
There are endless combinations of yong tau foo trimmings that run the range of tofu, veggies and noodles, to fried meats and fish balls. We've seen stalls with 50+ items. Everything ends up in the same soup, served with noodles and rice.
You can pay anywhere from $3 to $15 dollars. Yong tau foo items start at 30-50 cents, with minimum order of 6-8 pieces. I've never been able to exceed $20 dollars! That would be a lot of tofu (and meat)!
Don't forget to pick up some hot chilli sauce as you take your overflowing bowl of yong tau fu from the stall!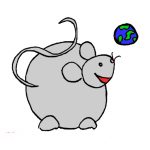 If you find our blog useful, please consider making a hotel or flight booking with our affiliate links. Happy travels!